Are you an HBO Max enthusiast looking to enhance your streaming experience on Roku? You're in the right place! With the growing popularity of HBO Max and Roku, many users are eager to learn how to integrate these two platforms. And that comes as no surprise. After all, combining both brings unparalleled movies and shows to your TV screen.
That's why we're delving right into the straightforward steps to get HBO Max on your Roku device. There's no way we'll let you miss out on this experience. Let's go!
How to Install HBO Max on Roku?
If you have an HBO Max subscription but don't have the streaming platform on your Roku device, here's what you need to do:
Start by going to your Roku device's homepage and navigating to "Streaming Channels" in the left sidebar of your screen.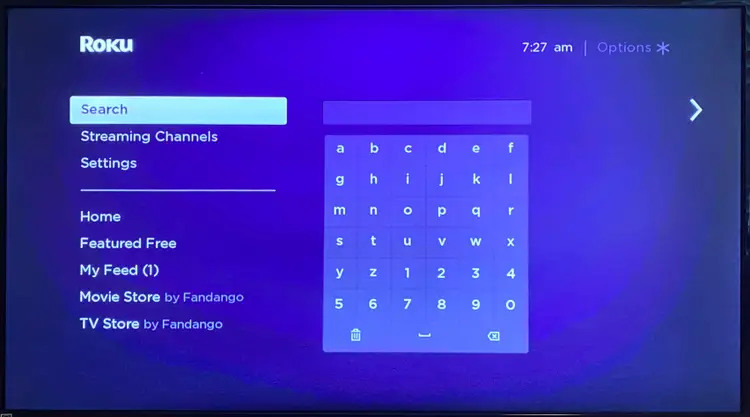 If HBO Max is already listed among the Featured channels, select it directly. If not, opt for "Search Channels" to find it.
Then, search for HBO Max among the available channels.
Once you've found it, click on the option to "Add Channel." This will pin the app to your home page for easy access.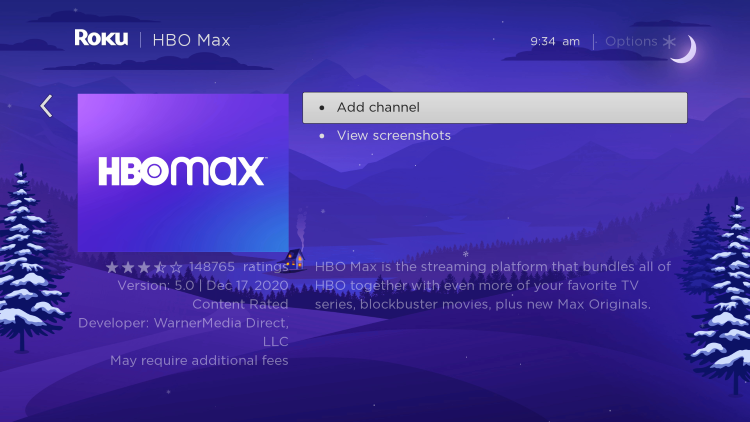 Head back to your homepage, and you'll see HBO Max added to your list of apps.
If you already have an HBO Max account, open the HBO Max app and sign in with your account details. You can then start streaming your content on your Roku device.
However, if you're not an HBO subscriber, don't worry! You can still register and pay for Max directly through Roku Pay, the platform's payment method. This way, you can quickly set up your subscription and explore all the exciting movies and series on your Roku device.
How to Get HBO Max on Roku via Website
If you don't want to go through the steps of getting HBO Max through Roku or don't have access to your TV at the moment, you can utilize the website to install it. Here's how:
Log into the Roku website on your preferred device.
Once logged in, navigate to your profile/account option on the top right corner of the page. Then, tap "Channel Store."
Locate HBO Max either in the list of featured channels and click on the "+Add Channel" button. Alternatively, you could search for HBO Max by clicking on "Details," and then selecting "+Add Channel."
This action will automatically sync the HBO Max app with your device.
Return to your Roku device's home page. There, you'll find HBO Max ready to use in your app list.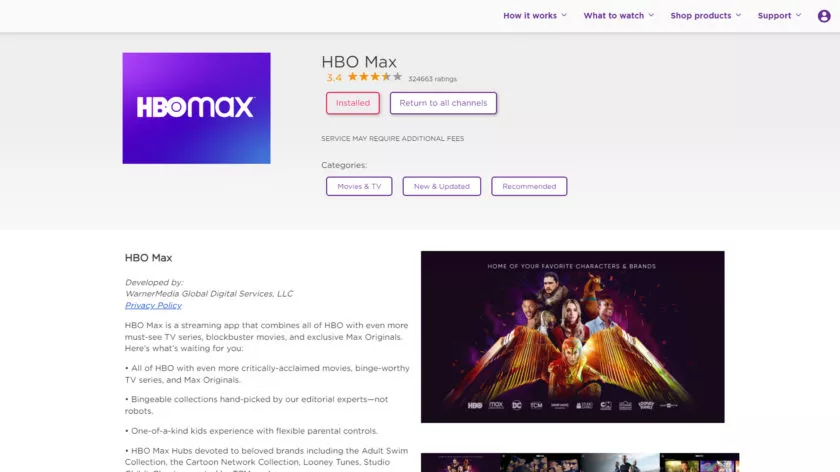 Is HBO Max on Roku outside USA in 2023?
As of 2023, HBO Max is available on Roku devices even outside the USA. To access HBO Max on your Roku, make sure your device is running OS 9.3 or a higher version. The collaboration between Roku and WarnerMedia was announced on December 17, 2020, which resulted in the inclusion of HBO Max on the Roku platform.
Since then, Roku users can enjoy the full content library of HBO Max by simply downloading the HBO Max channel from the Roku Channel Store and subscribing to it directly through their Roku device.
How to Cancel HBO Max on Roku?
If you subscribed to HBO Max through an external source, such as HBO's website, you'll need to cancel your subscription through it. However, if you signed up for HBO Max through Roku, the cancellation process is incredibly straightforward, taking less than a minute.
Here's how to do it:
Go to your home screen on your device and locate the HBO Max app. Highlight it without clicking on it.
Now, press the star/asterisk button on your Roku remote.
A menu will appear. Select "Manage subscription."
Click on "Cancel subscription" and follow the on-screen prompts to complete the cancellation process.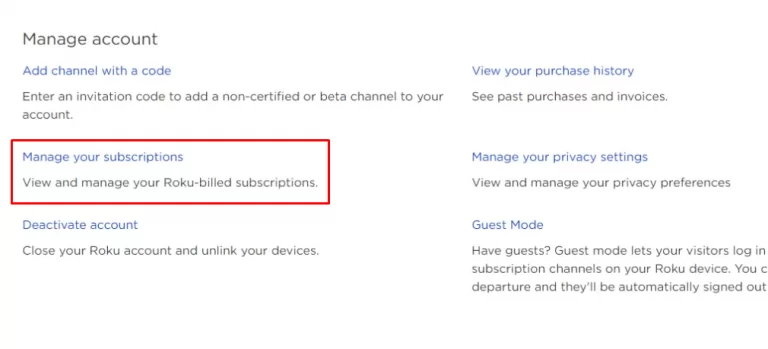 Alternatively, you can use your computer:
Visit my.roku.com and sign in to your Roku account.
Locate and click on "Manage your subscriptions."
Find HBO Max in the list of subscriptions and choose "Cancel subscription."
How to Log Out of HBO Max on Roku?
Logging out of HBO Max on your device can be a bit confusing. But once you get the hang of it, you'll never need help again. Just follow these simple steps:
Start by turning on your Roku device and pressing the Home button on your remote. This will display all your apps and channels on the screen. Using the remote, select the HBO Max app from the list.
Once the HBO Max app is open, look for the Settings icon in the lower-left corner of the screen. You can use your Roku remote to select it.
In the Settings menu, scroll to the right until you find the "Sign Out" option. Use your remote to navigate through the options at the top of the screen until you locate "Sign Out." Click on it to access the Sign-Out screen.
Under your account information, you'll see the "Sign Out" button. Use your remote to move the cursor down to this button and click it.
Why is HBO Max Not Working on Roku?
You're all set to watch your favourite HBO Max content on Roku, only to find out the integration isn't working. Luckily, the issue isn't too hard to solve in most cases. But before diving into technical methods, try restarting your Roku and Router.
Unplug the device from the wall socket, wait for 60 seconds, and then reconnect and turn it back on. This soft reset can often resolve network-related issues. After doing this, check if the HBO Max Not Working error is fixed on your device. If not, try out the following methods:
Update Roku System
Ensure your Roku is updated to the latest version for a smooth streaming experience. If you don't know how to do so, follow these steps:
Turn on Roku and press the Home button on the remote.
Select "Settings" from the list of options on your screen.
Go to "System" and then select "System Update." Check for updates and install if available.
Upgrade Roku Device
HBO Max is compatible with Roku 9.3 and later versions only. If you have an older device without updates, consider upgrading it to enjoy HBO Max.
Uninstall and install the HBO Max channel
For some, the following method fixes HBO Max not working on Roku. It's a simple yet effective solution!
Turn on Roku and press the Home button on the remote.
Select "Streaming Channels" and then open "Channel Store."
Find the HBO Max channel, click "OK," and then choose "Remove channel" to uninstall HBO Max from Roku. Restart your Roku.
Once Roku is turned on, press the Home button again.
In the search box, type HBO Max and search for it.
Add the channel and check if it's working smoothly. If not, move on to the next method.
Check your VPN Connection
HBO Max is only accessible within the US. If you use a VPN to hide your location, disable it, as it may prevent you from streaming HBO Max on your Roku TV. Make sure you're using a robust VPN, like ExpressVPN, to avoid these issues.
Check HBO Max Status
Sometimes, HBO Max might experience temporary outages. Check the DownDetector website to see if others are reporting issues. If that's the case, just wait a while for the platform to fix the outage.
How to Update HBO Max on the Roku?
Since HBO Max has now rebranded to Max, you may have to update it on your Roku device if you haven't already. In an ideal world, as a subscriber, this shouldn't be something you'd have to do yourself, but unfortunately, it is. However, the process is fairly simple:
Search for HBO Max in the Roku channel store.
Once you find it, select the app and choose "Remove Channel" from the options provided. This will uninstall HBO Max from your Roku device.
After removing the channel, add HBO Max again to your Roku by searching for it in the channel store.
When you've reinstalled HBO Max, use your HBO Max login information to sign in.
This should allow you to access HBO Max without any further issues.
Here's another method to do the same:
Search for HBO Max in the Roku channel store.
Press the asterisk (*) button on your Roku remote.
From the menu that appears, choose the option that searches for updates.
This should trigger an update for the HBO Max app, potentially resolving any problems you were experiencing.
FAQs
How much is HBO Max on your Roku?
HBO Max offers three subscription plans:

Max With Ads:
Monthly Plan: $9.99 per month
Annual Plan: $99.99 per year
Features: 2 concurrent streams, 1080p resolution, 5.1 surround sound quality

Max Ad-Free:
Monthly Plan: $15.99 per month
Annual Plan: $149.99 per year
Features: 2 concurrent streams, 1080p resolution, 5.1 surround sound quality

Max Ultimate Ad-Free:
Monthly Plan: $19.99 per month
Annual Plan: $199.99 per year
Features: 4 concurrent streams, up to 4K UHD resolution, Dolby Atmos sound quality.
What happened to HBO Max on Roku?
The platform rebranded itself to Max. It now offers more programming, featuring over 1,000 show episodes and movies in 4K resolution. The service might temporarily act up on Roku due to this change.
Summing Up
Now that you've mastered the art of getting HBO Max on your Roku, you're all set to indulge in a world of entertainment. Whether you're into binge-watching TV shows like White Lotus, The Last of Us, and Succession or looking for anime and comedy movies, you'll have it all at your fingertips!
With the easy-to-follow instructions provided in this guide, you can easily navigate the setup process. The best part is, you can stream your content online with your friends through HBO Max watch party, too! So, get comfortable, grab some snacks, and let the binge-watching commence!