Good news for The White Lotus fans as The White Lotus is all set to come back with its third and most awaited season. After the dramatic ending of season 2, we will watch new exciting and fun-filled episodes. If you wanna know all about it, stick to the article and catch all the information. I'll give you a sneak peek into The cast, location, plot, and everything. So without any further due, let's dive into the ocean of information.
The White Lotus season 2 ended with Tanya's death, leaving many questions behind. Since very limited information is available. I tried to give you an idea of what to expect from season 3. Many former cast members and directors have given a sneak peek of season 3 during interviews and don't worry, I'll let you know everything they have said.
Release Date of The White Lotus Season 3
There is no date announced. However, if we see a past trend, that The White Lotus season 1 was released in fall 2021, and the second season was released in summer 2022, We can predict that The White Lotus will entertain us either in the last of 2023 or early 2024.
Where To Watch The White Lotus Season 3
The White Lotus is an original series of HBO Max and you will be able to catch it on HBO once it gets released. While waiting for season 3 you can rewatch season 1 and 2 to refresh your memory.
What will be The White Lotus season 3 about?
The White Lotus is an anthology series that shows a fun vacation transforming into a chaotic time where the dark secrets of guests, staff, and locals unveil. Season 3 will follow the same pattern but with a new plot which is not announced yet. But we can expect a little bit of continuation following Greg and Tanya's death.
There are multiple questions in fans' minds and we think that season 3 might answer them all. Three major questions that we expect answers to are, will Greg get his money back? Who was on the call with him? Will Portia solve the mystery?
In an interview, Mike has hinted toward the potential theme by saying,
"The first season we highlighted money and then the second season is sex and I think the third season, it would be maybe a kind of satirical and funny look at death in Eastern religion and spirituality — it feels like it could be a rich tapestry to do another round at White Lotus"

People
Episodes Of White Lotus
No official number is out. However first season was based on six episodes, while the second had seven episodes, if they continue to follow the trend season 3 will most likely have eight episodes. Let's see what comes our way. We will update you with the confirmed date as soon as it gets announced.
Cast of The White Lotus Season 3
As The White Lotus is an anthology series, we will likely see new faces because in season 2 Jennifer Coolidge and Jon Gries were the only original cast members. No one has announced their comeback or entry in The White Lotus season 3. However, we have some hints from the interviews they gave.
Jennifer Coolidge is unlikely to return as her character died in the last season.
Connie Britton could be seen in an interview with deadline she talked about Mike's wish to get her back in the upcoming season.
In an interview with Esquirw, Mike hinted about getting Michael Imperioli's character back.
Filming Location Of White Lotus Season 3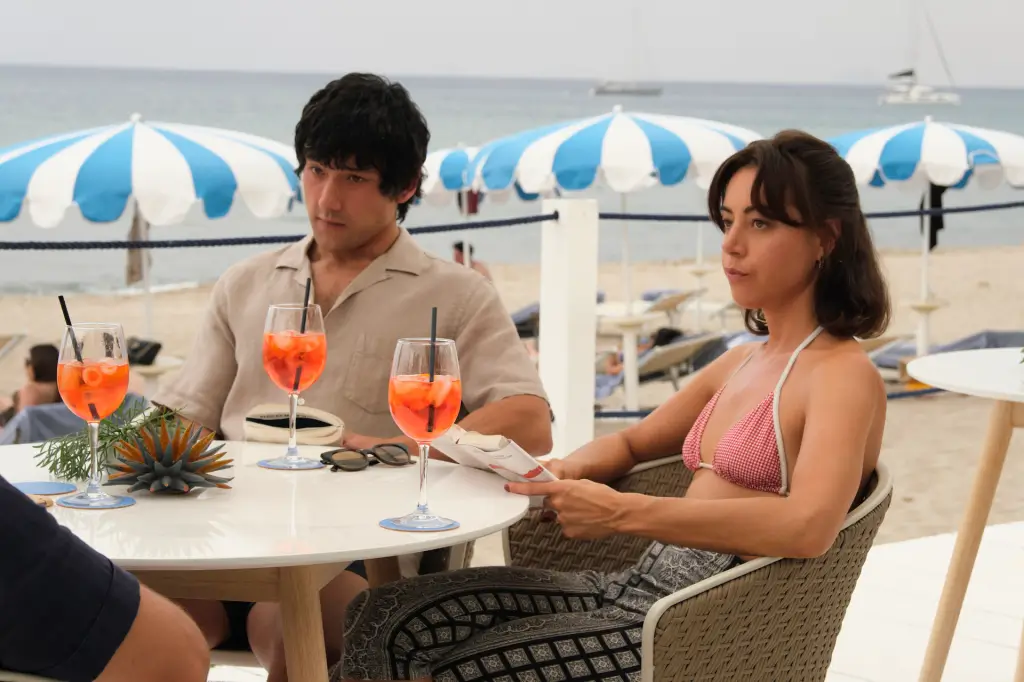 The officials have not announced anything regarding this. However, Johnny Knoxville accidentally has a slip of the tongue, during an interview to Vulture he said,
"He and I had been in Tokyo together. I think that's where the next … oh, I'm not giving anything away. I might call him again as soon as this is over".

Vulture
Season 1 and Season 2 were filmed in, Four Season Hotels. Therefore, our guess is as they have covered Maui and San Diego, now, it will be in the Four Seasons property in Tokyo, Japan.
On the other hand, if we believe the old hints, then we should consider Mike White's interview on the season 2 red carpet.
"But if we did, I think it'd be fun to maybe go to a whole different continent. You know, we did Europe, and maybe Asia, something crazy like that, that would be fun."

Deadline
Wrap-up!
Are you excited for The Whit Lotus season 3? This article has given you all the official and anticipated information. Now we will see if we get the answers to all the questions we have or if Mike has some other plans for us. To know it all come back to our page, as we will update the official information soon.