The ITV Hub is a popular TV app that allows users to watch their favorite ITV shows in one convenient place. However, there are times when you may encounter issues and the ITV Hub may not work as expected.
In this comprehensive troubleshooting guide, we will explore various problems that can affect the app and provide step-by-step solutions to get it back up and running.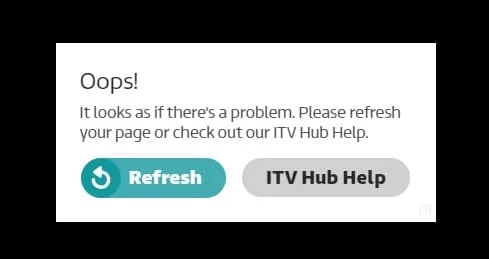 Why Is My ITV Hub Not Working?
Server Disruption
One common reason for the ITV Hub not working is server disruption. In such cases, the issue is not with your device but with the ITV Hub's servers. You can check if the servers are down by visiting websites like downdetector.com, which provide real-time data from users reporting similar issues.
Unstable Internet Connection
If the app is not working properly, it could be due to an unstable internet connection. The ITV Hub requires a stable connection of at least 800 kbps. To improve your connection, try moving your device closer to the router or using an Ethernet cable for a wired connection, which is more reliable than wireless.
Clearing Data
Clearing caches and data can often resolve performance issues. If you're using a browser to access the ITV Hub, go to your browser settings and clear the caches.
On your TV, you can try closing the app, turning off the TV, and then turning it back on. If the problem persists, consider deleting and reinstalling the ITV Hub app.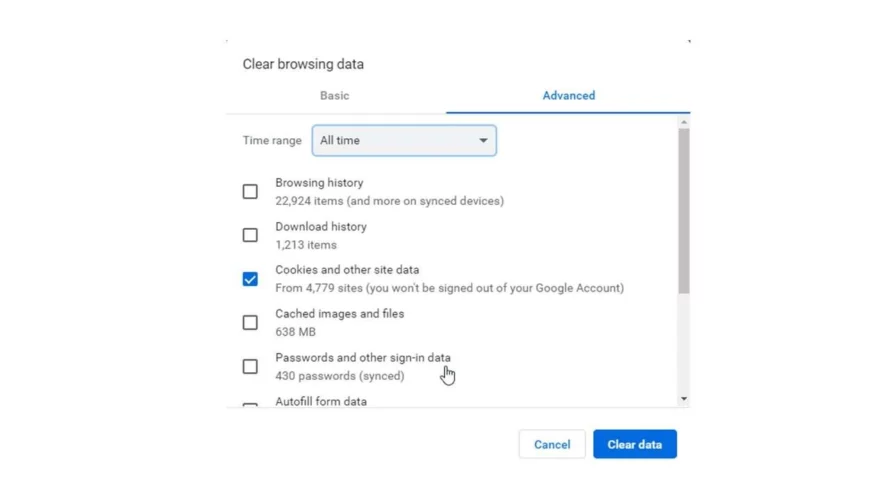 Updating the App
Ensure that you have the latest version of the ITV Hub app installed. Smart TVs usually update apps automatically, but you can manually check for updates. Access the ITV Hub app on your TV, go to Settings, and select the Update option.
Updating the app can address compatibility issues and improve functionality.
ITV HUB on Samsung TV
If you're experiencing issues with the ITV Hub on a Samsung TV, try updating both the app and the TV's software.
To update the TV, navigate to the Main Menu, go to Settings, and select See Updates. If necessary, perform a hard reset by going to Support > Self Diagnose > Hard Reset.
ITV HUB on Panasonic TV
For Panasonic TV users, clearing data and updating the TV's software can help resolve ITV Hub issues. To clear data, hold down the Main Menu button, select the ITV Hub, and input the provided key sequence. To update the software, go to the Main Menu, navigate to Network, and select Software Updates.
Troubleshooting on Firestick
To troubleshoot ITV Hub issues on Firestick, start by clearing the app caches through Settings > Applications > Manage Applications > Clear Cache > Clear Data.
Ensure the Firestick is properly connected to the HDMI port and try uninstalling and reinstalling the ITV Hub app. You can also enable automatic updates for apps in the settings menu.
Troubleshooting on NOW TV
If the ITV Hub is not working on your NOW TV device, optimizing your network connection is crucial. Ensure your TV is positioned close to the router and free from signal obstructions.
Updating the software is recommended; press a series of buttons on your remote (Home x 5, Fast forward x 3, Rewind x 2) to access the update option. Performing a hard reset is also an option in the System settings menu.
ITV Hub Not Working on Roku
To resolve issues with the ITV Hub on your Roku streaming devices, you have a few troubleshooting options available.
These include performing a hard reset, disabling network pings, and adjusting data settings. Follow the methods below if you are experiencing problems:
Hard Reset: To perform a hard reset on your Roku box or stick, locate the RESET hole at the back of the device. Insert a pin or similar tool into the hole and hold it down for approximately 30 seconds until the device resets.
Disable Network Pings: If you encounter connection problems or receive an error 014 message, you can disable network pings by quickly pressing the following buttons on your Roku remote:
Home x5 Fast Forward x1 Play x1 Rewind x1 Play x1
Once you access the new screen, select "Disable Network Pings." Then, proceed to the Connection Set-up screen and reconnect to your internet.
Adjust Data Settings: To improve the picture quality of your ITV Hub videos on the Roku player, you can adjust the data settings. Use your Roku remote to press the following buttons:
Home x5 Rewind x3 Fast Forward x2
When you see a screen with different bitrate options, select "Automatic" and return to your program to see if the streaming experience improves.
By following these steps, you can troubleshoot and potentially resolve ITV Hub issues on your Roku streaming devices.
Conclusion
By following the troubleshooting options outlined in this guide, you can resolve most issues with the ITV Hub app on various devices. Prioritize a strong internet connection, clear data periodically, and keep your apps updated to ensure smooth functionality.
If problems persist, you can seek further guidance from the ITV Hub app support. Remember to check downdetector.com to determine if the service is experiencing widespread outages.