If you're an Android TV owner looking to unlock the world of premium content, you've come to the right place. In this tech-savvy era, streaming services have become the go-to source for all things entertainment. And HBO Max stands tall among the giants. The platform has everything, whether you're craving the latest releases, shows like Game of Thrones, or a dose of laughter. However, getting HBO Max on your Android TV might seem like a puzzle waiting to be solved.
Fret not, for we've got you covered with this comprehensive guide on bringing the magic of HBO Max to your Android TV screen. It's not hard at all; you'll be done like a pro in less than ten minutes. So, let's get right to it!
How to Install HBO Max on Android TV?
Ready to turn your Android TV into an entertainment powerhouse with HBO Max? The first step is to install the streaming giant on your Android TV, like this:
Begin by navigating to your Android TV's home screen. Once there, look for the "Apps" section and give it a click.
Now, enter Google Play Store. Then look for the magnifying glass icon, typically labeled "Search."
With Google Play Store open, type "HBO Max" into the search bar using your remote.
Among the search results, spot the HBO Max app.
Click on "Install" to get HBO Max onto your Android TV or Android TV Box.
Once done, the final step is to click "Open."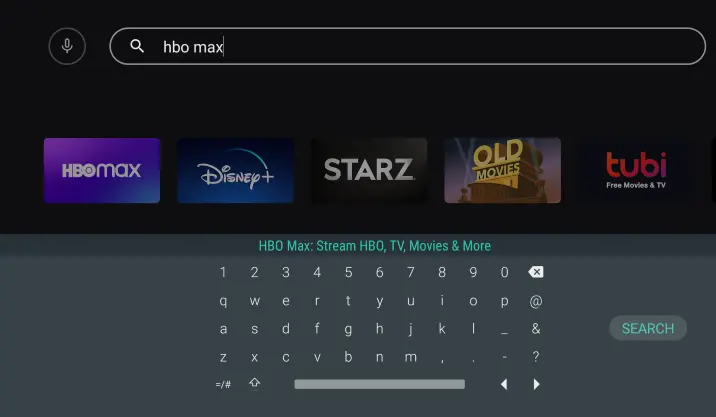 Ta-daa! HBO Max is now installed on your TV. But before viewing your favorite content, you need to activate the platform. That's equally as simple to do!
How to Activate HBO Max on Android TV?
Let's get you set up for the entertainment experience you desire! Follow these straightforward steps to activate HBO Max on your Android TV:
Begin by opening the HBO Max app on your TV.
Inside the app, you'll receive an activation code. This code is your key to connecting your Android TV to your HBO Max account.
Now, grab your smartphone or PC, and head over to the activation website: https://auth.max.com/link.
Enter the code you received on your Android TV on the activation page, and hit the "Continue" button.
Lastly, sign in to your HBO Max account using the necessary credentials. Once you've done that, the HBO Max app on your TV will be successfully linked to your account.
That's all you had to do! You're now free to explore a vast library of top-notch content without any restrictions. Whether it's the latest blockbuster, an addictive TV series, or exclusive originals, the world of HBO Max is at your fingertips.
How to Get HBO Max on Android TV via browser?
If you prefer getting HBO Max on your Android TV through a web browser, instead of the TV itself, there's a way to do that, too. Here's what you need to do:
To start, grab your remote and open any web browser on your Android TV.
Once your web browser is running, type in the URL: https://www.max.com/ and hit enter.
Now, the home screen of HBO Max will grace your TV.
Next, click on the "Sign-in" button. This is where you'll enter your subscribed account credentials.
Once the home page is before you, the kingdom of content is yours to explore. Scroll, select, and easily play your favorite shows and movies.
How to Cast HBO Max Content on Android TV?
Isn't it amazing how technology seamlessly connects our devices? Luckily, HBO Max offers this feature too. It comes with built-in cast support on Android and iPhone, so you can easily bring your beloved content from your smartphone to the big screen in your home. Here's how you can do it:
Head to the Google Play Store (Android) or the App Store (iPhone) on your smartphone to kick things off. Look for HBO Max, and install the app.
Ensure that your Android TV is connected to your smartphone's WiFi network.
Launch the HBO Max app on your smartphone and sign in with your account credentials.
Tap on the Cast icon within the HBO Max app.
Your smartphone will display a list of available devices. Among them, you'll find your Android TV. Choose it to forge the connection between your smartphone and TV.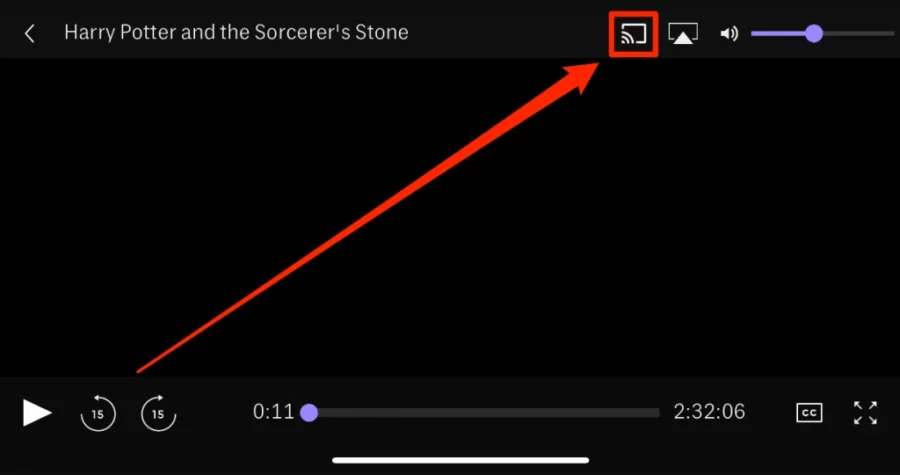 The stage is set! Hit that play button with your desired video content selected in the HBO Max app. Your chosen shows or movies will grace the expanse of your Android TV screen.
How to Get HBO Max on Android TV Outside the US
If the HBO Max app is not available in the Play Store, it is likely geo-restricted. By using a reliable VPN service like ExpressVPN and connecting to one of their US servers, you can bypass geo-restrictions effectively. This process hides your actual IP address, fooling HBO Max into believing you are accessing their streaming service from within the United States.
Install ExpressVPN and connect with US server.
Go to the Play Store on your Android TV and install the Downloader app.
On your Android TV, click the Settings icon and navigate to Device Preferences → Security & Restrictions.
Enable "Unknown Sources" by toggling it on for the Downloader app.
Launch the Downloader app from the home screen of your Android TV.
When prompted, grant storage permissions by tapping "Allow."
In the Downloader app, select "Home" from the left pane.
Enter the download link for the HBO Max APK in the URL field.
Click "Go" to initiate the download of the HBO Max APK on your Android TV.
Once the download is complete, open the downloaded file and click "Install" to install the HBO Max app on your Android TV.
After the installation is finished, click "Open" to launch the HBO Max app and start watching its content.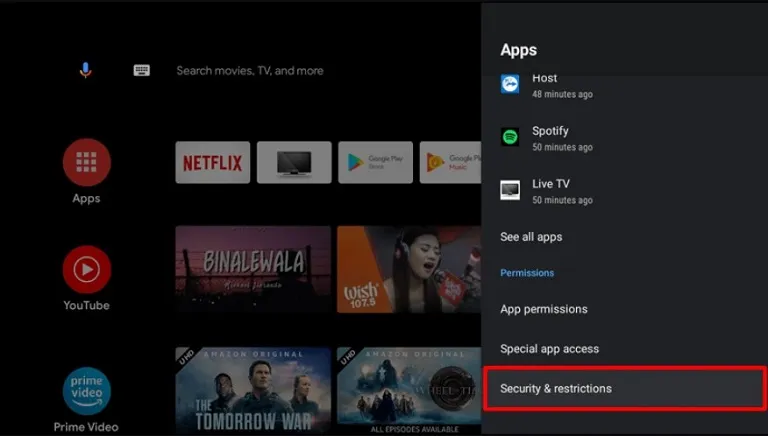 Why is HBO Max not working on Android TV?
Oh no, it's always frustrating when technical glitches disrupt our binge-watching plans! If you find the HBO Max app failing to load media on your Android TV, worry not! We've got some troubleshooting tips to get you back on track:
Begin by double-checking your internet connection. A stable and robust connection is vital for smooth streaming. Ensure all cables are securely connected and that your WiFi is working correctly.
Sometimes, a simple restart can do wonders. Try restarting your Android TV. Then relaunch the HBO Max app. This could resolve any minor software hiccups that may be causing the issue.
Cache files can sometimes cause conflicts and lead to app malfunctions. So, try clearing the cache of your Android TV.
Is there a pending update for the HBO Max app? An outdated version could be the culprit behind the problem. Check for updates in the app store and make sure you're running the latest version.
If the issue persists, it might be time for a fresh start. Uninstall the HBO Max app from your Android TV, wait a few minutes, and then reinstall it. This process can often resolve any underlying app-specific issues.
In rare cases, when all else fails, you can try resetting your Android TV to its factory settings. Afterwards, make sure to install the latest version of the HBO Max app and give it another shot.
In most cases, one of these steps will fix HBO Max not working on Android TV. However, if the issue persists, it's best to reach out to the HBO Max help center.
Supported Android TVs
Let's explore the Android TVs that bring HBO Max to you.
Sony Smart TV
TCL Smart TV
Hisense Smart TV
Philips Smart TV
MI Smart TV
Panasonic Smart TV
JVC Smart TV
You can enjoy HBO Max in the following boxes.
Nvidia Shield TV
Mi Box
DIRECTV Stream
Air TV
FAQs
Is HBO Max on Android TV?
Yes, the streaming giant is available on Android TV. Just follow the simple steps given above to access it.
Is HBO Max on Google PlayStore?
Yes, HBO Max is on Google PlayStore. Access the Play Store app on your Android phone or tablet and initiate a search for HBO Max. Once you spot HBO Max in the search results, click on it, and then opt for the download option.
Is HBO Max free?
No, the pricing for HBO Max commences at $9.99 per month for the ad-supported plan. If you prefer an ad-free experience, you can opt for the ad-free plan at $15.99 monthly. Or choose the premium plan at $19.99 per month, which offers ad-free viewing and includes 4K quality.
Summing Up
That's all! You've now unlocked the ultimate streaming experience with HBO Max Android TV. You're no longer limited to your smartphone or tablet to watch your preferred content. From TV shows like White Lotus, The Last of Us, and Succession to anime, animal and sci-fi movies, HBO Max has something to delight every entertainment enthusiast. So, no matter which category you fall into, rest assured, the streamer is ready to fulfill your viewing needs. Enjoy!