Hollywood CEOs and industry insiders are seeking federal mediation to prevent a potential strike by the Screen Actors Guild-American Federation of Television and Radio Artists (SAG-AFTRA) as the contract deadline looms.
The urgent situation prompted a conference call on Monday evening, involving top executives such as Disney's Bob Iger, Warner Bros. Discovery's David Zaslav, and Netflix's Ted Sarandos, to discuss the matter. Talent agency leaders, including Ari Emanuel of WME, Bryan Lourd of CAA, and UTA's Jeremy Zimmer, have also reached out to SAG-AFTRA leaders to offer assistance in avoiding another work stoppage in Hollywood this summer.
According to Variety, the Alliance of Motion Picture and Television Producers (AMPTP), representing major studios, has agreed to request the involvement of the Federal Mediation and Conciliation Service. However, it remains uncertain whether SAG-AFTRA, representing 160,000 members, will agree to the proposal, as it would require extending negotiations for a second time.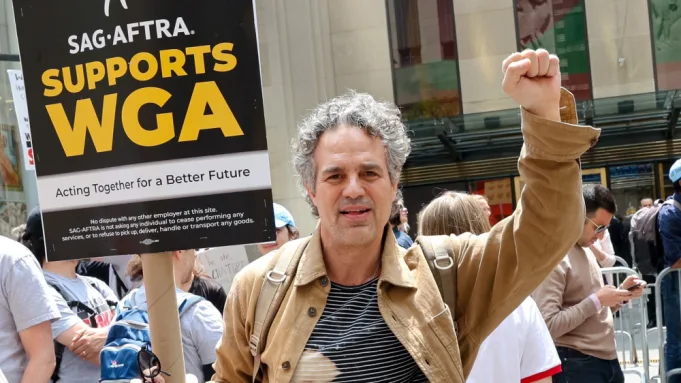 With the SAG-AFTRA contract set to expire on Wednesday at midnight PT, the two sides are still at odds on several key issues, including streaming residuals, minimum rate increases, and artificial intelligence. Progress has been limited in recent days, raising the likelihood of a strike.
A potential SAG-AFTRA strike would halt ongoing film and TV production, further compounded by the Writers Guild of America strike, which has already been underway for over two months. The impact would be significant, particularly for overseas productions where AMPTP companies have been shooting some shows without involvement from WGA writer-producers.
In preparation for a work stoppage, SAG-AFTRA leaders briefed entertainment publicists on Monday about the strike rules. The tone of the call left many participants believing that avoiding a strike would require a miracle.