With the convergence of two technology and entertainment giants, Netflix and Apple, the prospects of a seamless interface and user-friendly set-top box have been. Apple TV offers the opportunity to indulge in the vast Netflix library with exceptional high-resolution quality. In this article, we will address a commonly asked question: how to watch Netflix on Apple TV, providing you with valuable insights and instructions.
How to Get Netflix on Apple TV 2 and Apple TV 3?
To enjoy Netflix on Apple TV 2 and Apple TV 3, please note that the supported resolution is up to 720p. Follow these steps:
Navigate to the Home screen and locate the 'Netflix' TV app in the main menu.
Select the 'Sign In' option.
Enter your Netflix credentials.
Now, you can start enjoying your favorite Netflix shows on Apple TV 2 and 3.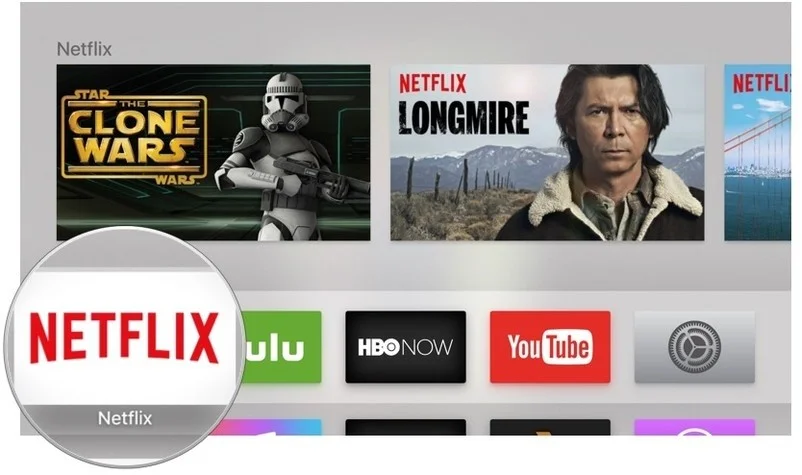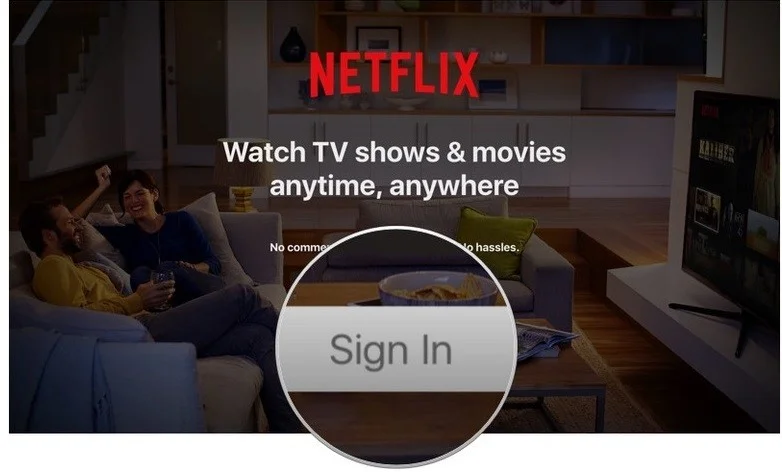 For Apple TV 1, you can obtain the Netflix app by converting the Netflix TV app to a format compatible with Apple TV using the Wondershare converter. This will enable you to access and stream Netflix content seamlessly on Apple TV 1.
Streaming American Netflix on Apple TV Using DNS
To stream American Netflix on Apply TV follow the steps below.
Sign up for a VPN that provides Smart DNS to unblock Netflix. We strongly recommend you to use ExpressVPN because it offers a feature called "MediaStreamer," which allows you to access various Netflix libraries from overseas.
Log in to your account and follow the provided instructions for device setup.
Navigate to Network Settings on your Apple TV.
Set up two DNS servers provided by your DNS service.
Activate the new IP addresses.
Restart your Apple TV system to apply the changes and set the new IP address as the default.
Now you can enjoy streaming foreign Netflix libraries hassle-free!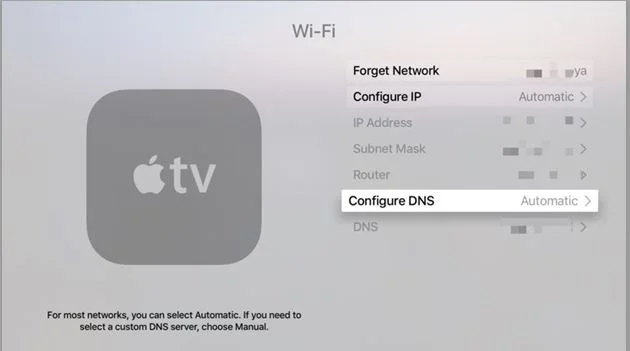 How to Watch Netflix on Apple TV Via AirPlay
If you wish to watch Netflix on your TV using your iPhone or iPad, you'll need to use the airplay method.
Ensure that both your Apple TV and iPhone/iPad are connected to the same Wi-Fi network.
Install the Netflix app on your iPhone from the App Store if you haven't already.
Open the Netflix app and sign in to your Netflix account.
Close the Netflix app and access the Control Center on your iPhone/iPad.
Tap on the "Screen Mirroring" option in the Control Center.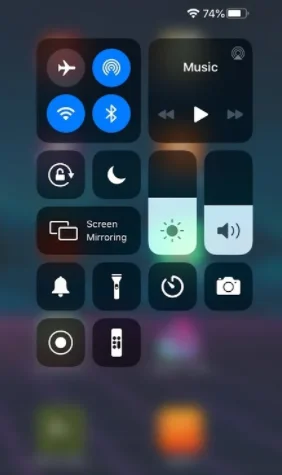 From the list of available devices, select your Apple TV.
Once connected, play your desired Netflix content on your iPhone/iPad, and it will now be mirrored and displayed on your TV screen. Enjoy watching!
Unlocking 4K Netflix Streaming on Apple TV
Subscribing to Netflix's premium plan allows you to indulge in 4K streaming. The resolution of Netflix content on Apple TV can vary based on different factors. Apple TV 1st and 2nd generations support up to 720p resolution, whereas from the 3rd generation onwards, you can enjoy 1080p resolution.
For an even more enhanced streaming experience, Apple TV 4K supports a resolution of 2160p. However, it's essential to consider your internet connection as it significantly influences the resolution. Slow internet speeds may prevent you from enjoying 4K streaming, even with a premium Netflix account.
Enabling Subtitles and Alternate Audio on Netflix for Apple TV
Follow these steps to enable subtitles and audio options.
Launch the Netflix app on your Apple TV.
Select a show to play.
While the show is playing, press the center button on your remote.
Now, you can easily choose your preferred subtitles and audio options.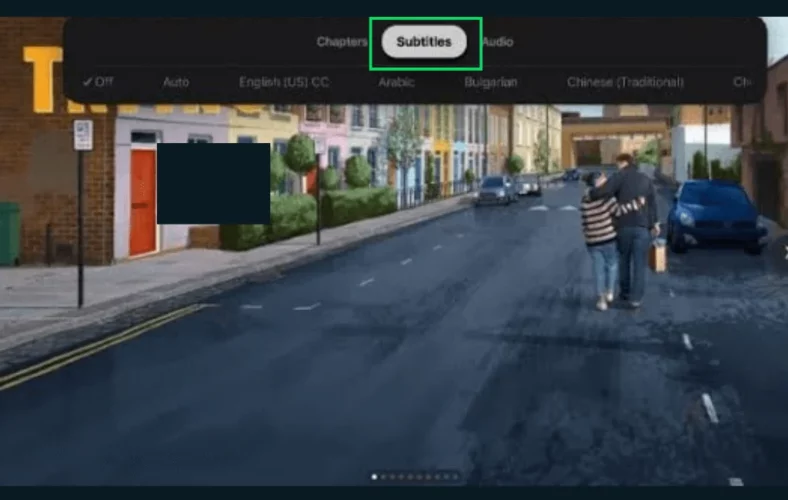 The captions and subtitles usually appear at the bottom of the screen, but you have the flexibility to adjust these settings. If you wish to customize the caption placement, play the show for five minutes after moving the caption header, and your preferences will be saved. Additionally, you can change the appearance of subtitles by logging into your Netflix account and adjusting the settings from your profile section.
How to Change Language on Netflix Apple TV
To change the subtitles on your Apple TV 4K and Apple TV HD, follow these simple steps:
Launch your Apple TV app, and go to Settings.
From the Settings menu, select General.
Then, choose Accessibility.
Select Closed Captions + SD and change the Subtitle Settings and Languages as you wish.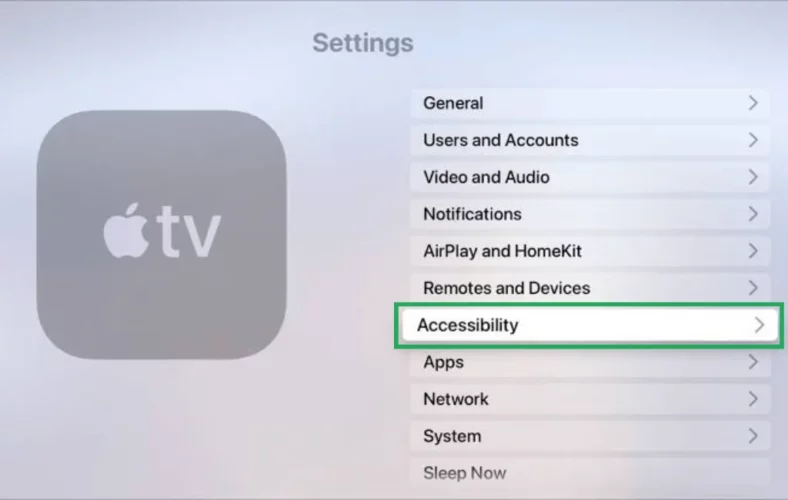 Troubleshooting Guide: Fixing Netflix Issues on Apple TV
Encountering streaming issues is not uncommon, so it's essential to know how to resolve them. If you're facing difficulties connecting your Apple TV to Netflix, try these proven solutions:
Reset your Apple TV by unplugging it. Wait for at least 30 seconds before plugging it back in.
Ensure that your internet connection is stable. Go to the settings menu on your Apple TV and test the network.
Check for any pending software updates for your Apple TV.
Close the Netflix app and reopen it to see if the issue is resolved.
With these steps, you should be able to resolve most Netflix streaming issues on your Apple TV. However, if the problem persists, consider reaching out to Apple support for immediate assistance in resolving the issue.
FAQs
Is Netflix worth streaming on Apple TV?
Indeed, while Apple TV offers a variety of shows, adding a Netflix account is essential for accessing limitless entertainment. The vast selection of shows available on Netflix, combined with the unmatched video quality offered by Apple TV, creates an irresistible combination that promises hours of enjoyable viewing.
How can I quickly fix Netflix delays on Apple TV?
Do you encounter issues where the Netflix app frequently stops working on Apple TV, causing inconvenience to subscribers? Here's a simple fix: Click the Apple TV remote and double-tap the Home button to access the App Switcher. Swipe on the touchpad to quit the app. Then, reopen the app to resume enjoying your favorite shows hassle-free.
Is it possible to change my Netflix membership?
Absolutely, you have the freedom to switch your Netflix membership from basic to standard or premium at any time. It's important to note that the payment plans differ depending on the package you choose. So, feel free to select the plan that best suits your preferences and enjoy a seamless streaming experience on Netflix.
Wrapping Up!
In conclusion, the undeniable appeal of 4K resolution can significantly enhance your Netflix streaming experience, and Apple TV offers the perfect platform for this. With its improved video quality, you can indulge in your favorite movies and shows like Texas Chainsaw Massacre, Ginny & Georgia, and Wednesday Season 2. So why wait? Start your happy streaming journey now!