The genre-bending Netflix series Ginny & Georgia has released 2 seasons, and fans are already anticipating the release of Season 3. The last two seasons almost took 2 years but the wait was worth it as season 2 was somehow even more dramatic and better than the first. It was a huge success, so what does that mean for Ginny and Georgia season 3?
Given how Georgia's wedding ended, we can't imagine there won't be a next season. It will be criminal to cancel the show at this point. We are more than positive that the Ginny and Georgia season 3 release date will get announced soon but until then, I've collected everything we know about the next season. Read this article to explore all the details on what to expect from the potential third season of the show.
Can We Expect a Season 3?
After the release of the second season, the show was at No. 1 on Netflix's Top 10 Shows list for weeks. The viewership hours that Netflix used to measure the success of a show were achieved. Netflix renews a show based on this metric which means we can expect a Season 3.
Our anticipation was further raised by new Netflix co-CEO Ted Sarandos, who, in an interview with Bloomberg, said, "We have never canceled a successful show."
Sarandos also singled out Ginny & Georgia in the same interview, calling it a "phenomenal U.S. success." You don't say "we don't cancel successes," and then cancel a show that you just called a success. Buckle up folks, it means we can expect a Season 3 confirmation soon.
There is no confirmation about the Ginny and Georgia season 3 release date yet. Season 2 was delayed by the COVID pandemic. However, we can expect the release of season 3 within the next couple of months. The sooner Netflix renews the series, the sooner we will be able to enjoy the new drama this show brings.
Before delving into the details of what will happen in season 3 let's revise what happened in Season 1 and 2.
Season 1 Recap
Season 1 introduced us to a gorgeous single mother Georgia with a teenage daughter Ginny and a younger son, Austin. They settled in the New England town of Wellsbury and made a big impression there. Ginny struggles to settle into the new place and eventually falls in love with Marcus. But also starts a relationship with Hunter, and later they break up.
On the other hand, Georgia starts a relationship with the Mayor of the town, Paul. She also works in his office. A stranger enters the story and tells some secrets about Georgia's past to Ginny. In the final episode, on election night Ginny takes his brother Austin with him and leaves her mother's house.
Season 2 Recap
Season 2 was nothing less than a roller coaster ride. Many good things happened such as Ginny started seeing a psychiatrist, Georgia telling Paul about her past, and Austin making a new friend. Ginny also got into a relationship with Marcus Baker in Ginny and Georgia Season 2.
But at the same time, we also encounter several sad moments in season 2. Georgia's ex and Austin's dad, Gil came back which stirred many problems in everyone's lives. Marcus Baker in Ginny and Georgia season 2 fell into a depressive episode which led to his break up with Ginny. The saddening part was seeing our favorite character, Joe heartbroken, sad, and hurt throughout the show.
Season 2 Ending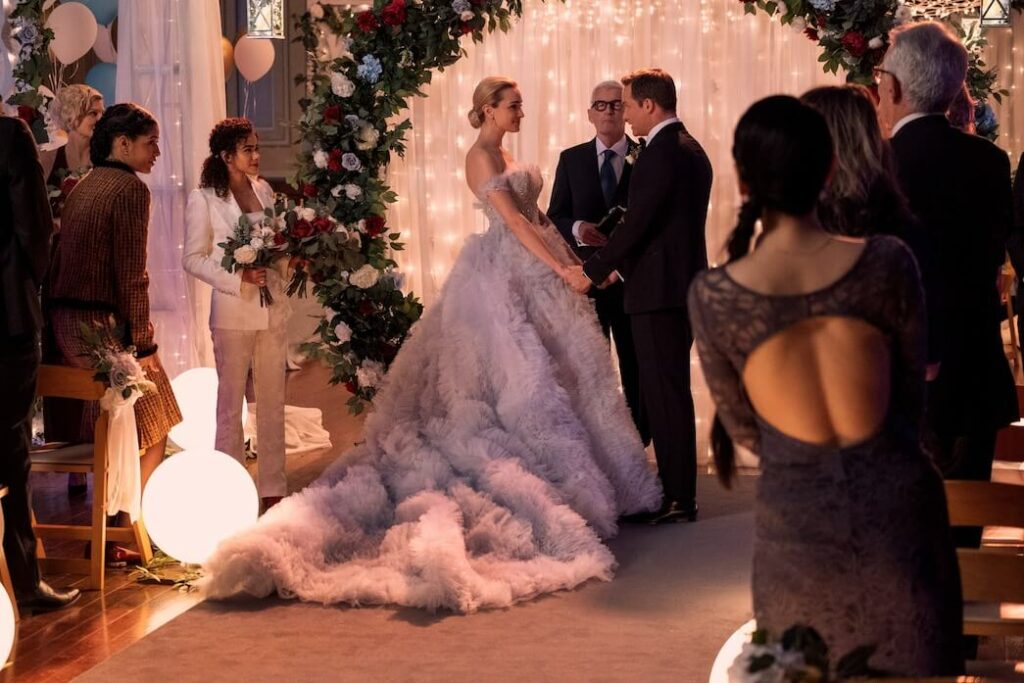 But these all incidents were just the tip of the iceberg. The biggest drama was saved for the end. While we were expecting Ginny & Georgia Season 2 to end with the grand wedding of Paul and Georgia, the series had something else planned for us.
Georgia was arrested at her wedding and dragged away in her gorgeous wedding dress (which people can't stop talking about till now) and in handcuffs. Season 2 ended with Paul, Ginny, and Austin hopelessly watching the cop cars pulling away Georgia in the backseat.
What Will Happen in Ginny & Georgia Season 3?
After such a dramatic and unexpected ending to Season 2, we can't stop anticipating season 3. There is no official announcement about the release date but the creative team behind Ginny & Georgia has a plan for more episodes.
Talking to TV Guide, the creator of the series Sarah Lampert and cast members Brianne Howey and Antonia Gentry revealed the following information:
Georgia already has a plan to get out of this tragic situation
Howey told TV Guide: "I think she has a plan. I think she knows probably how she's already going to handle this." She added, "Is she ready? It doesn't matter, because she's going to handle it because that's what she does."
Ginny and Marcus will not get together soon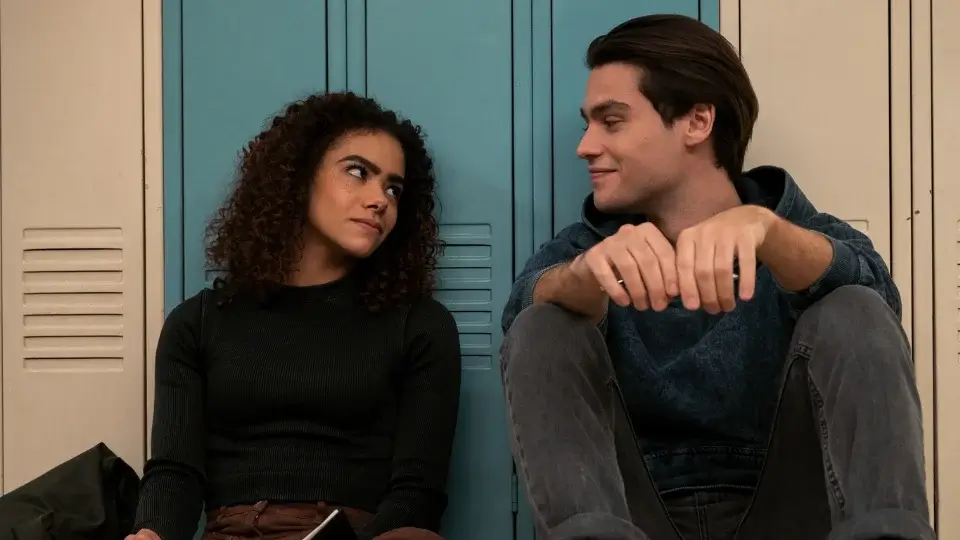 When asked about explaining the relationship between Ginny and Marcus Baker, Gentry said: "Ginny has that layer of like, 'My mom's a killer,' all this stuff. I think they should be friends right. I think they need to be there for each other in a way that doesn't have strings attached."
We can expect something between Georgia and Joe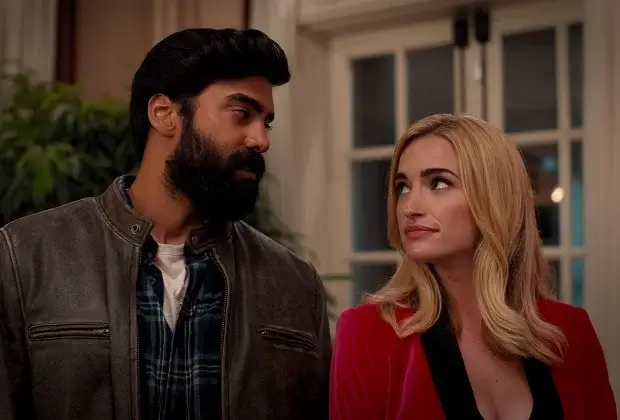 Lampert shared, "What Georgia doesn't realize is what Joe could potentially bring to the table as a romantic partner. Paul represents everything that she's trying to prove to herself." He added, "[Paul] can provide her with this good life for her and the family. It's not that Joe wouldn't have given her that, but I think she's so blinded by what Paul is offering that even though she has a really deep emotional connection with Joe, it's just not something she explored."
Paul is still obsessed with Georgia
Lampert said: "[Paul] really did bring in that stability to a season of madness. He really brought a grounding to the Miller household that I think was necessary. Paul really loves her. That's really real. Has he reached a breaking point? I think that would need to be explored in Season 3."
Wrap Up!
Even though the Ginny and Georgia Season 3 release date has not been announced yet we still can't stop anticipating it. Fans are super excited to see what will happen to the famous mother-daughter duo. I really want to see Joe and Georgia together in Season 3, which seems a little impossible as Paul is still obsessed with her. But we can expect anything from this roller coaster series. Let's wait and watch what will happen in the next season. We will make sure to update you as soon as the release date is announced.