Get ready to embark on the rollercoaster ride of friendships, family, identity and pursuit of American dreams, as All American Season 5 hits Netflix this summer. The high school football prodigies are all set to leave you hooked with the intense plot. So, join us on their journey as we provide you a detailed review on whether to Stream it or Skip it: All American Season 5.
Where can I watch All American?
All five seasons of All American are available to watch on Netflix platform. You can easily stream all the episodes of season 6, if you wish to binge on this enticing drama. Moreover, 2 seasons of All American are also available to stream on CW Network.
All American- What's the plot
The story of All American revolves around Spencer James, who is highly talented and a rising football player of South Crenshaw neighbourhood. Spencer's life changes, as an unexpected opportunity knocks on the door and he faces life altering decision. Beverly Hills High, a reputed school in Los Angeles takes Spencer on board, and that's where he starts facing challenges.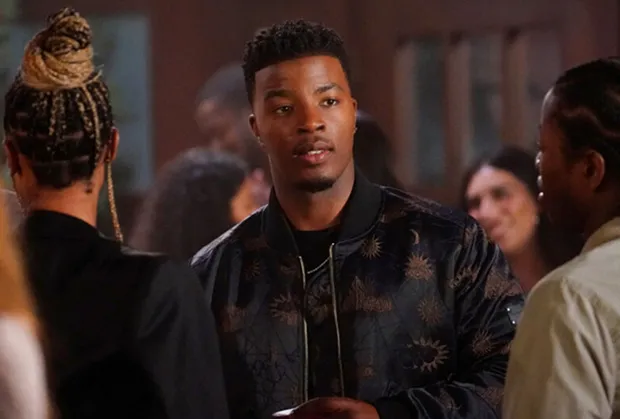 While trying to excel in his field and and create genuine bonds with his team mates, Spencer navigates through various family conflicts, personal issues and complex relationships. He tries to adapt to a new socio- economic background, while trying to remain true to his roots and making a positive impact on his community. The series explores through the themes of race, identity and pursuit of dreams. Moreover, it All American Season 5 manifests the emotional journey of a young athlete's path to success.
Who is in All American Season 5 cast
All American is back with another season of heart pounding moments and dazzling characters. The cast is all set to take you on an unforgettable journey of triumphs, trials, and transformation.
The crew members that you will see back in action in All American Season 5, include:
| | |
| --- | --- |
| Actor/ Actress | Character |
| Daniel Ezra | Spencer James |
| Samantha Logan | Olivia Baker |
| Michael Evans Behling | Jordan Baker |
| Greta Onieogou | Layla Keating |
| Bre-Z | Tamia Cooper |
| Cody Christian | Asher Adams |
| Taye Diggs | Billy Baker |
| Karimah Westbrook | Grace James |
| Monet Mazur | Laura Fine Baker |
| Chelsea Tavares | Patience |
What is All American Season 5 release date
All American Season 5 on Netflix released on May 23, 2023. The show comprises of a total of 20 episodes, with captivating storylines and intense music. Moreover, Netflix subscribers won't have to wait to watch the entire season, as all the episodes have dropped at the same time. All American Season 5 episode 1 till 20 are available to watch on Netflix. You can sign up to the platform to find out subscription plans of your choice!
What does the trailer of All American Season 5 show
With a blend of mysterious and electrifying music playing in the background, trailer of All American Season 5 Netflix showcases some intense moments of our characters. The trailer opens up with the scenes of football game. Then it changes to a hazy Christmas eve in Los Angeles, where our protagonists, Spencer and Olivia are considering the empty pillow beside them. The entire clips revolves around an emotional touchdowns, with the exhilarating highs and devastating lows of the world of high school football. Moreover, it gives an unbreakable spirit of the American dream.
All American Season 5 Episode guide
No. of Ep
Description
Release Date
S05, E01
Ludacrismas
As a chance to bring himself and Olivia closer, Spencer decides to throw a Christmas party while everyone is on holiday, Jordan gets news about his hand and Coop senses a feeling of replacement as Laura makes changes in the office.
10 Oct 2022
S05, E02
Don't Sweat the Technique
Spencer decides to accept the college life with JJ's and Coop's advice, while Billy and Olivia's suspicion regarding coach Garrett rise again.
17 Oct 2022
S05, E03
Feeling Myself
Spencer joins Olivia to help her talk about Coach Garrett with former players; Layla is ready to attend red carpet with Patience; Spencer has some plans to make Grace feel valued.
24 Oct 2022
S05, E04
Turn Down for What
Carter and Grace's wedding is around the corner while Grace isn't expecting a surprise bachelorette from Denise and Laura; Carter is out with the boys for drinks.
7 Nov 2022
S05, E05
I Need Love
Billy helps Olivia to find the missing piece of her article while JJ, Spencer and Jordan head onto a speed dating event; Coop is looking to audit a law class.
14 Nov 2022
S05, E06
Can't Nobody Hold Me Down
In order to help their team, Spencer and Jordan seek to secure as many commitments as possible before the end of National Signing day.
21 Nov 2022
S05, E07
Hate it or Love it
Spencer seeks help from Billy to recover from the fallout of some shocking news; Olivia is puzzled between the feelings of work and family.
28 Nov 2022
S05, E08
Feel So Good
Everyone is there to roast Billy, in his surprise birthday party thrown by Laura; Spencer tries to do the best for himself in hope of helping Olivia.
23 Jan 2023
S05, E09
Feel it in the Air
Jordan struggles with too many secrets and eventually slips one, Olivia tends to move on and Spencer encounters bitter consequences after trying to convince a reluctant ally to speak the truth.
30 Jan 2023
S05, E10
O.P.P
Spencer encounters some news that leaves him rattles, while Billy prepares his team.
6 Feb 2023
S05, E11
Time
Asher gets some news that changes his life; Layla is in a fight with her father over some plans she made about Keating Records.
13 Feb 2023
S05, E12
Lost One
Amidst an unforeseen occurrence that impacts both the Beverly Hills and Crenshaw communities, they unite and offer each other mutual support.
20 Feb 2023
S05, E13
Day Ones
Friends and family close to Olivia must put aside their differences and stick with her as she struggles to keep up with the loss of her father.
13 Mar 2023
S05, E14
Make Me Proud
Jordan tries to take place of his father, but Billy's death highlights GAU football programme and he wonders if he will have to live under his father's legacy.
20 Mar 2023
S05, E15
United in Grief
Jordan is trying hard to emerge as a leader but no one is actually following; whereas JJ makes a shocking appearance.
27 Mar 2023
S05, E16
My Name Is
In hope to revive the GAU football programme, Spencer and Jordan visit some former football player stars; Layla. Olivia and Patience seek to escape from their stressors.
17 Apr 2023
S05, E17
Mask Off
The well deserved spring break takes an unexpected turn, when an old friend surprises Jordan and Spencer; Olivia is trying to find the courage to speak her truth.
24 Apr 2023
S05, E18
This Is How We Do It
A big challenge lies ahead of Spencer; to bring the entire team together. Asher and Jaymee feel the need to share their news but not everyone is supportive to them.
1 May 2023
S05, E19
Sabotage
Olivia is confused as a big opportunity approaches her, but she isn't sure whether it's the right time.
8 May 2023
S05, E20
Now That We've Found Love
Some dramatic changes are in way of the entire gang's life as the future is influenced by the past stories.
15 May 2023
All American- Based on a true story
The series is a sports drama, that draws inspiration from a real life professional football player Spencer Paysinger. It navigates through the life journey of the passionate athlete, who experiences two contrasting worlds in Los Angeles after transferring from Crenshaw High to Beverly High. The show uncovers profound connections that lie beneath the surface of the apparent differences of two worlds. It provides us a spell binding exploration of pursuit of dreams, identity, family, love and self discovery. Season 5 on Netflix of the show further explains his journey.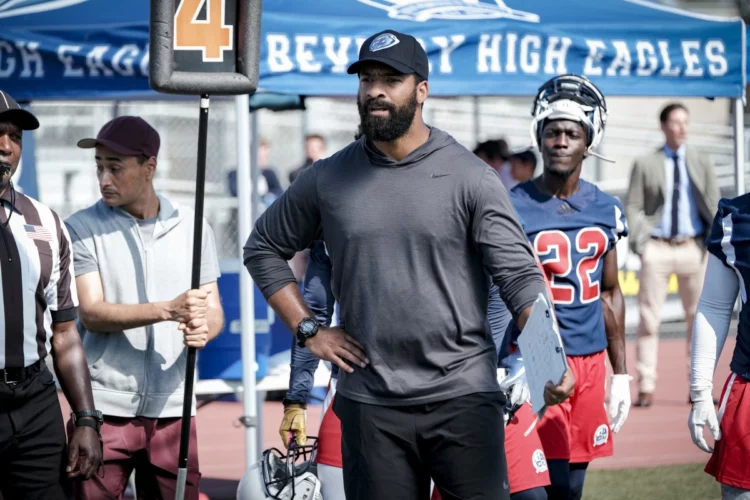 Bottom line!
Our take on All American Season 5: Stream it! The show is ready to serve you with some thrilling moments, defining dreams and destinies. Moreover, it strikes a chord with the viewers of all ages, so get ready to cheer, cry, and be inspired by this gripping tale of resilience and ambition. The spirit of a community united by the love of game is truly a treat to watch!