Live or die, the choice is yours! This season, get ready for an ultimate heart-pounding tapestry of suspense and terror, with the darkest and the most heinous games of Jigsaw, the puppet master. Yes, you guessed it right! The Saw franchise is yet back again with another spine-chilling experience that will forever haunt your thoughts and leave you questioning the boundaries of your humanity.
No clue what new specific hell is ready for Jigsaw's new victims. Saw X movie was initially released theatrically, but might drop on streaming platforms like Netflix. Stay right here, as we explain everything about the terrifying Saw 'X': cast, release date, and trailer.
Where to watch the terrifying Saw X?
Gear up for the spookiest Halloween ever, as Saw X is all ready to haunt you on September 29, 2023. Saw franchise has set the tradition over the years to release Saw movies just around the Halloween season, to add up to the overall vibe of the movie. Moreover, the movie will be released theatrically, hence there has been no news up till now, on which streaming service the movie will drop to. We can expect the movie to release on platforms like Netflix, Disney Plus, Peacock, etc.
Also Read

Best free horror movies to watch on Peacock today.
Saw X trailer release date
The terrifying trailer was released on July 31, 2023, by Lionsgate. This time Jigsaw explores the most personal game.
What is the Saw movie franchise all about?
Saw movie franchise has given years of hair-raising, frightening experiences to the audiences, with the most intimidating storylines. The first Saw movie was released in 2004, where there is a Reverse Bear Trap. It is a clamp placed inside a person's mouth, holding their jaws shut. To survive, the person must find a key hidden inside their cellmate's stomach, who is still alive. If they fail, the clamp will open forcefully, causing their jaws to split apart.
In the same movie, a doctor named Dr. Lawrence Gordon manages to escape from being tied up by sawing off his foot in a very gruesome scene. The Saw movies have many other horrifying traps created by a character named Jigsaw, and each movie becomes scarier and more disgusting than the previous one. Despite the creepy content, these movies captivated the audiences.
Who is Jigsaw and what is his role in the Saw franchise?
The famous puppet master, John Kramer (Tobin Bell), also known as Jigsaw, is a psychopath with an intent to teach his victims the value of life. For this purpose, he puts them through a series of twisted and deadly games. His philosophy centers around making people appreciate life and face the consequences of their actions.
Jigsaw's traps aren't easy! Each trap is a mind game, that forces the victim to make gruesome choices to escape. These choices mostly involve sacrificing something of great value torturing oneself, or making morally challenging decisions.
Additionally, the entire series gives flashbacks of Jigsaw's tragic past, revealing his struggles with terminal illness. His condition and experiences drive his obsession with life and death, leading him to believe he is providing his victims with an opportunity for redemption and personal growth.
Also Read

2023 Horror movies
What to expect from the deadly Saw X?
The next Saw movie, Saw X, appears to be set in the timeline between the first original Saw and Saw II movies. It brings back Tobin Bell as John Kramer/Jigsaw, which fans are excited about. The movie might go back to the style of the earlier Saw films, with a focus on realistic, character-driven, and clever storytelling. Here's a summary of what we know about the film so far.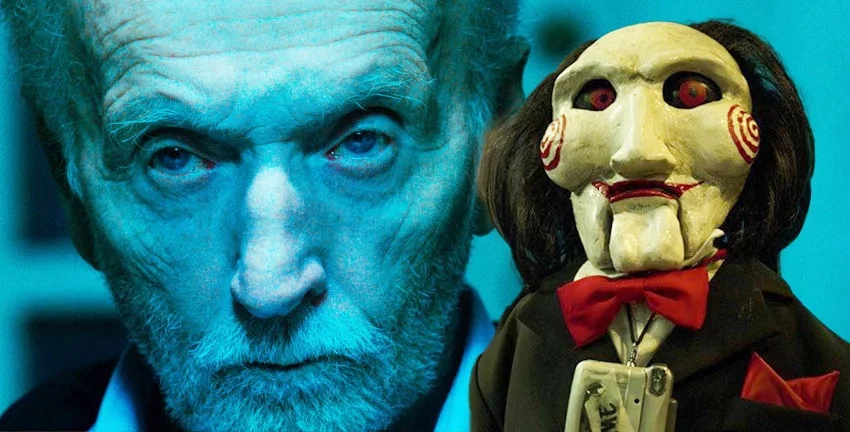 After the events of the first Saw movie, John goes to Mexico seeking a medical procedure that might save him. Sadly, he discovers it was a scam to cheat desperately ill people. Feeling betrayed, John becomes Jigsaw and decides to punish those who took advantage of the vulnerable. With the help of his apprentice Amanda, he sets up clever traps to teach them a deadly lesson.
What new traps is Jigsaw setting for his victims?
After John Kramer received fake cancer treatments in Mexico, he knew he didn't have much time left to live. He told his real doctor that he had important work to do and was seen drawing trap designs in a notebook in the trailer. People are guessing and discussing what kind of traps will be in the movie, as traps are a big part of the Saw franchise. Some of the traps may resemble ones from previous movies, but the franchise has always tried to make each trap unique in some way.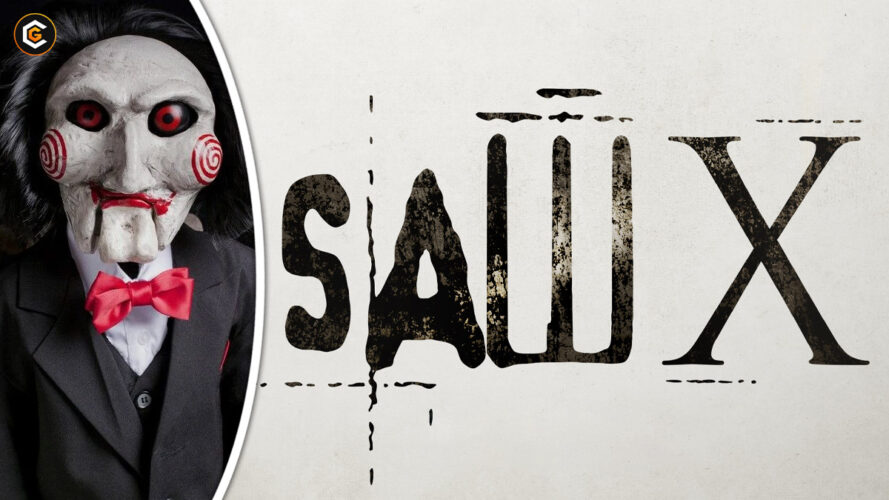 The traps look similar to ones from previous movies. One of them involves a doctor who scammed John. She is tied to a machine with a rope holding her neck in place. There's a wire in front of her throat, and she must do something to keep her head attached. Another doctor in the trailer is there with a device that looks like vice grips, and it has electrical wires in it. If he fails Jigsaw's task, it seems like he might get electrocuted.
What does the trailer of Saw X reveal?
In the first Saw X trailer, we learn a lot about the new movie. John Kramer finds out he has cancer and goes to Mexico for experimental treatment. Sadly, the treatment turns out to be a scam, and he loses his money. As a result, John sets up new traps and, with the help of his assistant Amanda, abducts the people responsible for the scam. The games begin once again, and in the trailer, John says that this is not just about revenge, but also a way to teach these scam artists a painful lesson.
The trailer also shows quick-cut scenes of many traps, like a man using a drill bit to dig into his arm, a woman possibly trying to see her leg off with wire, an explosion, someone being lifted off the ground, and a thick liquid pouring on someone's face.
Saw X cast
The stellar cast of Saw X is ready to bring to life, the chilling tale of revenge and redemption. The crew members will surely captivate you with their performances and character-driven storyline. The main cast members on board include
| | |
| --- | --- |
| Actor/Actress | Character |
| Tobin Bell | John Kramer |
| Shawnee Smith | Amanda Young |
| Synnove Macody Lund | Dr. Cecilia Pederson |
| Renata Vaca | Gabriela |
| Octavio Hinojosa | Mateo |
Among other main cast members are Steven Brand, Michael Beach, Joshua Okamoto, and Paulette Hernandez.
Saw X filming
The filming of Saw X wrapped up in February 2023. Saw X writer, Josh Stolberg, announced the movie on his Twitter account. He also held a giveaway of an official circular saw signed by Tobin Bell. Filming for Saw X started in October 2022 in Mexico City, and all the production work was completed by February 2023.
As early as April 2021, it was confirmed that Saw X was in development with Twisted Pictures. The screenwriters, Josh Stolberg and Peter Goldfinger, who previously worked on Jigsaw and Spiral, completed the screenplay for Saw X in December 2021. In August 2022, Kevin Greutert, who directed Saw VI, was announced as the director for Saw X. Just two months later, it was revealed that Tobin Bell would return to play John Kramer/Jigsaw, and the story would be set between the events of Saw and Saw II.
The End game!
Get ready to indulge in the dark themes of morality, redemption, and the human capacity for both cruelty and survival. Some suspenseful and gruesome scenes, intricate plot twists, and thought-provoking exploration of the human psyche await you this Halloween. We hope this article was helpful enough to answer all your questions about the terrifying Saw X movie. Sit back and enjoy!