A love as genuine and pure as that of a mother's remains incomparable, and a series like Teen Mom OG encapsulates the essence of struggle, growth, and the unbreakable bonds of love that a mother and her children share. Teen mom OG is not just a TV show, but an intriguing narrative that navigates through the lives of young mothers, who try to grapple with the challenges of parenthood and their adolescence.
The stunning show is available to stream on Paramount Plus. These tales of unwavering love come to life, with the extraordinary cast of Teen Mom OG, who represent the unique stories. Follow along, as we document all about the Teen Mom OG cast.
Where is Teen Mom OG Available to Watch?
Teen Mom OG is a reality TV series, broadcast by MTV. From the fifth season onwards, Teen Mom OG was renamed from Teen Mom to the existing title and is the first spin-off of 16 and Pregnant. Moreover, the show has a total of 9 heartwarming seasons, which are also available to watch on Paramount Plus. You can download Paramount Plus and check out the subscription packages and details about the free trial to binge on the show!
What is Teen Mom OG All About?
Teen Mom OG is an American reality TV series, that explores the unfiltered lives of a group of young women who became mothers at a young age. The "OG" in the title refers to the "Original Girls", the ladies who were originally part of the show when it first premiered. The show gives an intimate look to the lives of these young individuals who unexpectedly become pregnant while in their teens.
Moreover, the series addresses themes like co-parenting, financial struggles, career aspirations, personal development, and the dynamics of their relationships with their families and significant others. It reflects the rollercoaster ride of a young parent who struggles between the difficulties of balancing their own needs with their children.
Throughout the show, the audiences get to witness the evolution of these young women, their personal growth, and the challenges that come their way. Teen Mom OG is not just an entertainment hub, but it showcases the realities of teen pregnancy and parenthood. Additionally, it brings into limelight, the complexities and responsibilities that come in the way of a growing-up teen mom.
Also read: How to watch Teen Mom: The Next Chapter Season 2 Outside USA on MTV.
Teen Mom OG Cast
Teen Mom OG holds some fierce and resilient young women, who aren't just faces on the screen, but they're the embodiment of real-life warriors, bravely facing the trials of young parenthood with a fire in their hearts. From heartwarming moments to heart-wrenching decisions, these young women have it all, that showcase their victories and sacrifices.
The debut season of the show observed the lives of Maci Bookout, Catelynn Lowell, Amber Portwood, and Farrah Abraham. Later, Mackenzie Douthit joined the cast in September 2018 as a guest member and was promoted to main cast during season 8. The series launched as the first spinoff from MTV's 16 and Pregnant, in December 2009. Let's have a look at the "OG" cast of Teen Mom, which makes up the essence of the entire show.
Related: 10 Best Reality TV shows on NBC to Indulge in 2023.
1. Maci Bookout
In 2008, Bookout had a son named Bentley with her then-fiancé Ryan Edwards. After they broke up, she married Taylor McKinney in 2016. They had a daughter named Jayde Carter in 2015 and a son named Maverick Reed in 2016. Bookout had a tough time in her relationship with Edwards due to his struggles with drugs and rehab.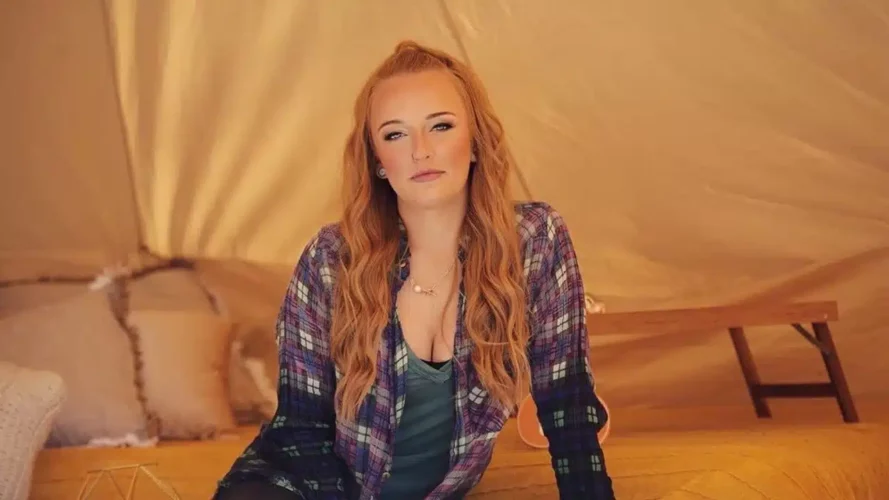 In 2018, Bookout and McKinney got a restraining order against Edwards due to threatening voicemails. They now have a clothing brand called TTM – Things That Matter. In 2023, Edwards got arrested multiple times and is in jail for harassing his wife Mackenzie, who filed for divorce from him in February 2023.
2. Catelynn Lowell
In 2009, Lowell and her high school sweetheart, Tyler Baltierra, had a daughter named Carly, and this was shown on TV. They decided to give Carly up for adoption. Later, they got married in 2015 and had more children. They welcomed a daughter named Novalee Reign in January 2015 and another daughter named Vaeda Luma in February 2019.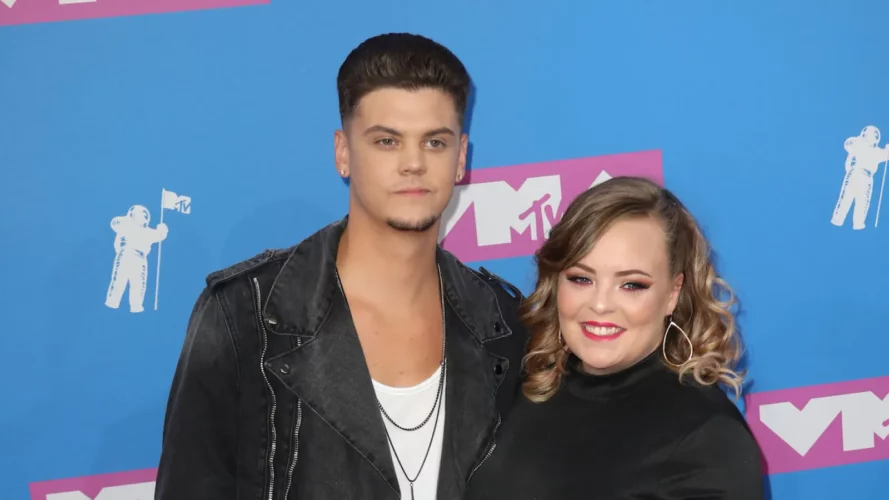 Lowell has talked about her struggles with her feelings and mind, and she went for help many times to deal with things that happened when she was young and the pain of losing a baby. In February 2021, Lowell said that she and Baltierra, who had another wedding in September 2019, were going to have their fourth child. Their daughter Rya Rose was born in September 2021.
3. Amber Portwood
In 2008, Portwood and her then-fiancé Gary Shirley had a daughter named Leah. They separated, and Shirley took custody of Leah in 2011. Portwood faced problems with drugs and controlling her anger as time went on. She later found out about her bipolar disorder. In 2018, she had a son named James Andrew Glennon with her boyfriend Andrew Glennon. They broke up in 2019 after a bad fight, and she was arrested for hurting him. She got in trouble for it and got probation.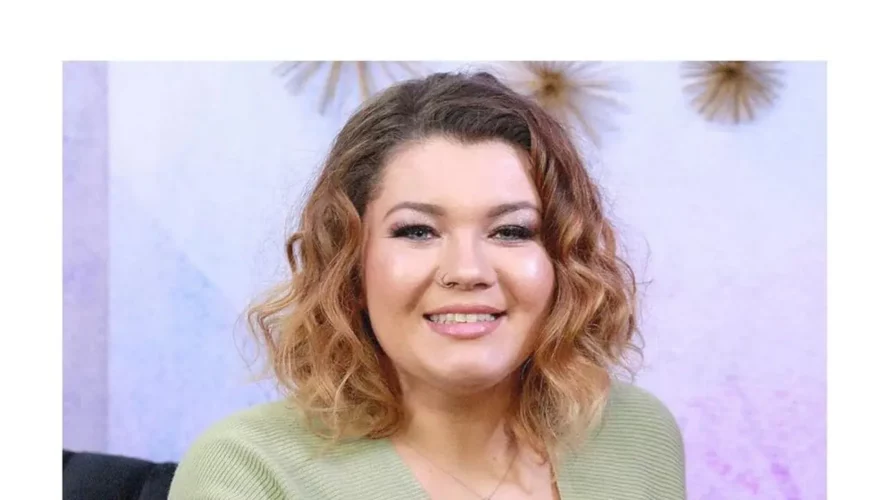 In 2020, it was said that Portwood was dating Dimitri Garcia. In 2021, she got a court order to keep Glennon away because of a custody matter. In 2022, Glennon got custody of James and moved to California.
4. Farrah Abraham
In 2009, Abraham became a mom to her daughter Sophia. Two months before Sophia was born, her dad, Derek Underwood, died in a car crash. Abraham has been raising Sophia with the help of her parents. She left the TV show in 2017 because her private video became popular. She was on other reality shows like Ex on the Beach and Celebrity Big Brother. She wrote a book called My Teenage Dream Ended that lots of people liked.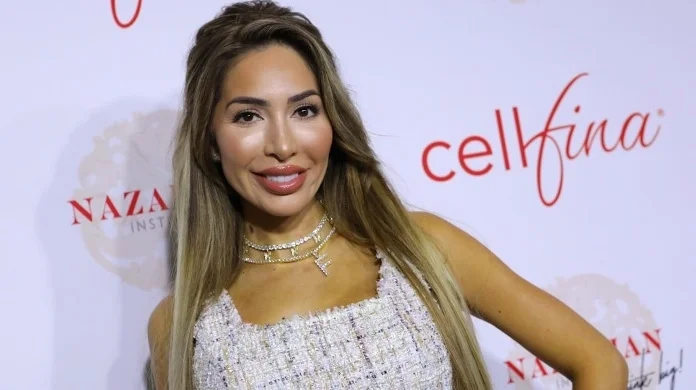 In 2018, she got in trouble with the law, but she finished what she had to do and got probation. Abraham is active on social media and shares updates of her now-teen daughter, on her OnlyFans Instagram account.
5. Mackenzie Douthit
McKee had a son named Gannon with her then-boyfriend Josh in September 2011. They got married in 2013 and had two more kids, Jaxie in February 2014 and Broncs in April 2016. Her mom died of brain cancer in December 2019 and soon after that, she said her husband cheated, but he said it's not true.
They tried to fix things, but they broke up in 2022. McKee and her three kids moved from Oklahoma to Florida, and now she's dating Khesanio Hall.
Farrah Abraham is FIRED from the show!
After years of drama behind the scenes, Abraham was fired from the show, following a confrontation with executive producer, Morgan J. Freeman. This happened in October 2017 and Freeman addressed her, saying that if she wanted to continue with her adult entertainment career, she couldn't be on the reality show.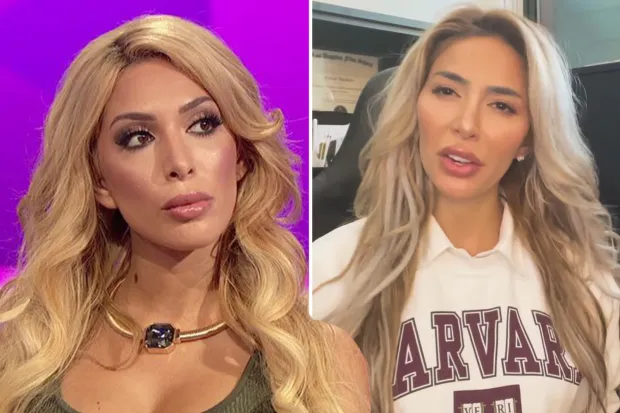 Following this dispute, Abraham wished good luck to the entire team, saying:
"I wish them all the best with the show. I'm out on a high note. This is the longest season in history and I'm their biggest star," Abraham exclusively told Us Weekly. "I can do my show, but I don't want to focus on reality TV. I'm focusing on scripted opportunities but will always enjoy a good reality TV project."
She added: "I don't know what the show is doing. You could take all the girls on all the series, but none can bring or do as much as I do for the series."
Let's wrap it up!
Join us in the journey of these captivating young women and witness their growth, transformation, and unbreakable bonds. They certainly prove that strength knows no age, and give you moments of laughter, tears, and resilience. This is not just reality television; this is a front-row seat to the extraordinary lives of the Teen Mom OG cast. We hope with the assistance of our article, you now know all about the Teen Mom OG cast.