Love is Blind, the hit Netflix reality show that had viewers on the edge of their seats, left an indelible mark on the world of dating shows. The show's concept of connecting people solely based on their personalities, rather than their physical appearance, struck a chord with audiences worldwide. If you're one of the millions of viewers who couldn't get enough of the drama, the heartbreak, and the unexpected twists and turns, then you're in luck.
We've rounded up a list of eight shows that are sure to satisfy your craving for more unpredictable love stories. From competitive dating games to heartwarming romantic comedies, these shows have it all. Get ready to fall in love all over again with these eight shows you should watch if you liked Love is Blind.
1- Love on the Spectrum (2022)
| | |
| --- | --- |
| Release Date | May 18, 2022 |
| Cast | Michael Theo, Mark Radburn, Jodi Rodgers, Chloe Hatch |
| No. of eps | 5 |
| IMDb rating | 8.6/10 |
Love on the Spectrum is a captivating Australian reality TV series that follows the unique journeys of individuals on the autism spectrum as they navigate the challenges of dating and relationships.
In this heartwarming series, seven young adults with autism spectrum disorder courageously take a plunge into the dating scene, braving the ups and downs of love and all its intricacies. Fans of Love is Blind will love this show.
2- The Bachelorette (2003)
| | |
| --- | --- |
| Release Date | January 8, 2003 |
| Cast | Trista Sutter (The Bachelorette) Ryan Sutter, Jerry Ferris, Bob Guiney, and Chris Harrison (Host). |
| No. of eps | 6 |
| IMDb rating | 3.4/10 |
The premise of the series is centered around a single bachelorette who is deemed eligible and presented with a pool of potential romantic interests, typically ranging from 25 to 30 men. The bachelorette is tasked with narrowing down her options to find the one man who could capture her heart and potentially become her future husband.
Throughout the series, viewers are taken on a journey as the bachelorette gets to know each of the potential suitors, all while navigating the highs and lows of dating and ultimately, making one of the most important decisions of her life.
3- 90 Day Fiancé (2014)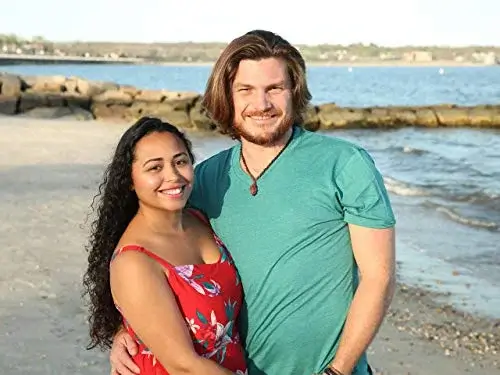 | | |
| --- | --- |
| Release Date | January 12, 2014 |
| Cast | Paola & Russ, Alan & Kirlyam, Mike & Aziza, and Louis & Aya. |
| No. of eps | 6 |
| IMDb rating | 6.4/10 |
The series follows men and women in international long-distance relationships who have just 90 days to decide if they should get married. Using a visa, they visit the U.S. and spend time with their partners for the first time, while overcoming cultural and language barriers and the stigma of being perceived as mail-order spouses.
They must marry before the visa expires or the visitors will have to return to their home countries, and the show explores whether their relationships can survive the pressure.
4- The Circle (2020)
| | |
| --- | --- |
| Release Date | January 1, 2020 |
| Cast | Seaburn Williams, Chris Sapphire, Samantha "Sammie" Cimarelli, and Shubham Goel. |
| No. of eps | 11 |
| IMDb rating | 7.3/10 |
The Circle is an American reality competition show that revolves around social media. It is sometimes referred to as "The Circle US" to differentiate it from international versions. The game challenges players to either be themselves or adopt a different persona in a lighthearted and strategic competition for a cash prize.
Isolated in separate apartments, the players can only communicate with each other through online interactions on the show's social media platform, also called "The Circle".
5- Back with the Ex (2018)
| | |
| --- | --- |
| Release Date | April 18, 2018 |
| Cast | Jeremy and Meg, Diane and Peter, Cam and Kate, Erik and Lauren. |
| No. of eps | 7 |
| IMDb rating | 6.2/10 |
The possibility of rekindling a relationship with an ex-partner is explored in Back With the Ex. The show follows four singles as they reunite with their former partners, with hopes of rekindling their romantic past.
Viewers get an emotional glimpse into the couples' past, including a high school sweetheart couple who broke up due to cheating and a six-year on-and-off relationship that ended when one partner called it quits via text message.
6- Are you the One? (2014)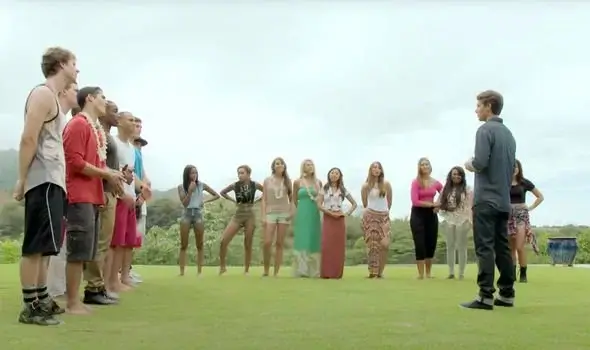 | | |
| --- | --- |
| Release Date | January 21, 2014 |
| Cast | Dillan & Coleysia, Wes & Kayla, Chris T. & Paige, Shanley & Adam. |
| No. of eps | IMDb |
| IMDb rating | 6.6/10 |
In this dating reality series, modern technology is used to assist over 20 single men and women in finding their perfect match. The compatibility of each participant is determined by a dating algorithm that analyzes in-depth interviews, questionnaires, and compatibility testing. While living together, the singles undergo weekly tests to try to pick their ideal partners, but the compatibility results are kept secret.
If they fail to match up with their predetermined partners, they must start their search again. If all participants successfully match with their ideal partners, they win the largest cash prize ever awarded by an MTV show, along with a potential partner for life.
7- Ex on the Beach (2014)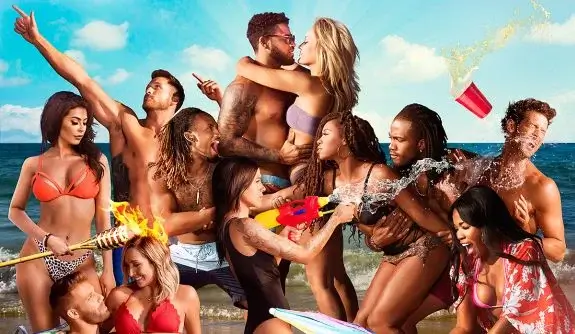 | | |
| --- | --- |
| Release Date | April 22, 2014 |
| Cast | Alicia Wright, Angela Babicz, Chase McNary, Chris Pearson. |
| No. of eps | 11 |
| IMDb rating | 5.0/10 |
Ex on the Beach features a group of reality stars and singles who travel abroad to find love, but their plans are disrupted when their exes unexpectedly arrive.
The show follows their romantic journeys as they navigate through the drama and try to move on from their past relationships. The series is full of spice and twisting moments. Especially for the fans of Love is Blind, it is a must-watch.
8- Love Island (2019)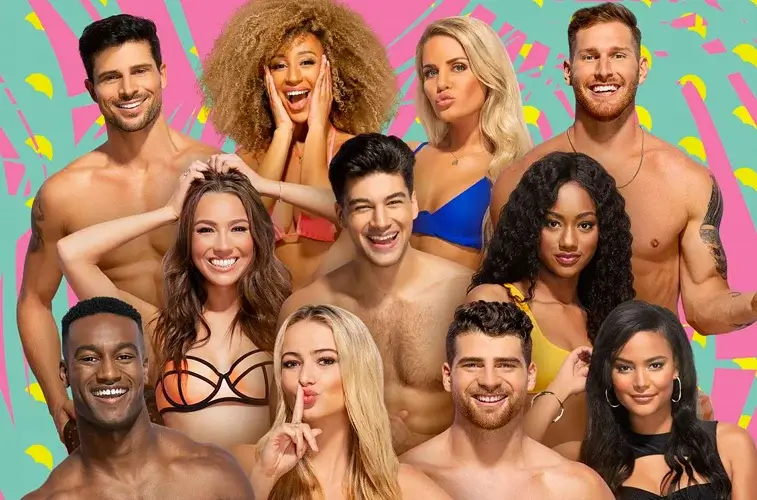 | | |
| --- | --- |
| Release Date | July 9, 2019 |
| Cast | Emily Salch, Jered Youngblood, Anton Morrow, and Aissata Diallo. |
| No. of eps | 22 |
| IMDb rating | 4.9/10 |
Inspired by the British show of the same name, this series features a group of attractive contestants who couple up in a stunning villa and participate in various challenges and games. As they try to navigate romantic relationships, their loyalty and commitment are tested when new islanders arrive, tempting them to "recouple" with someone else.
Adding to the drama, the viewers have the power to vote for their favorite couples, determining who stays and who goes. The ultimate goal is to find love and win a cash prize, but not everyone will make it to the end.
Wrap Up!
In conclusion, if you're still feeling the love after binge-watching Love Is Blind, there are plenty of other shows out there to keep you entertained. From the rollercoaster ride of "The Circle" to the drama-filled villa of "Love Island," each of these shows offers its unique take on modern dating and relationships. So grab some snacks, get cozy, and prepare to fall in love (or at least be entertained) with these eight shows. Happy watching!