As the impacts of climate change become more apparent, the need for media that raises awareness and inspires action has become increasingly urgent. Enter 'Extrapolations,' the new climate change TV show that takes viewers on a journey into the future to explore the personal and societal impacts of climate change. With big names like Diane Lane, Simon Deonarian, and Eiza González, 'Extrapolations' offers a compelling look at the disasters that await humanity if we don't take climate change seriously. Catch 'Extrapolations' on Fridays on Apple TV+ and discover why it's the climate change TV show we've all been waiting for.
Related Post:
What Extrapolations Is Actually About?
The newly premiered series "Extrapolations" is a haunting, essential, and rage-inducing show about climate change. It offers a glimpse of the world between 2037 and 2070, portraying what life would look like if we continue to muddle along as we are now. The cast, which includes Gemma Chan, Marion Cotillard, David Schwimmer, Edward Norton, Meryl Streep, and Forest Whitaker, among others, portrays a world in which every bit of warming contributes to collective suffering. Although the show doesn't feature a dystopian future, it attempts to grapple with the reality of the challenges we currently face.
The show isn't uplifting television; some episodes are saddening, and others are frightening. However, it doesn't take place in a far-off future, but rather, the story begins 14 years from now and ends in 2070. This timeline is deliberate since it aligns with the writer's desire to show that we don't have until the end of the century to address climate change.
Is There Enough Awareness?
Hollywood urgently needs to address the climate crisis, as research shows that only 2.8% of 37,000 film and TV scripts from 2016 through 2020 made any mention of climate change or related terms. "Extrapolations" answers the call for more stories about the most significant challenge of our time, providing powerful acting, transcendent writing, and incredible pathos. The show vividly brings to life the terrors of climate disruption that can feel abstract in a world plagued by heatwaves, droughts, wildfires, and floods.
Creator And Writer Of Extrapolations
Scott Z. Burns, the show's creator and one of the producers of "An Inconvenient Truth," is frustrated that society has made so little progress on climate, that now a TV show is necessary. He believes that more filmmakers should start telling climate stories, rather than plugging it into existing shows. Although there's value in stories where climate is a supporting player, he believes that we need more than box-ticking.
The writer of "Extrapolations," Dorothy Fortenberry, agrees that we need all types of climate stories. She is part of an industry group that collaborates with the Natural Resources Defense Council to help writers and producers. It's not necessary for everyone to watch a show as gloomy as "Extrapolations," the portrayal of climate issues in popular TV genres such as sitcoms, police procedurals, and superhero movies could potentially lead to an increased level of awareness and concern among viewers towards the climate crisis.
Important To Note
To further emphasize the importance of "Extrapolations," it's worth noting that the effects of climate change are already being felt around the world. From devastating wildfires in California and Australia to unprecedented flooding in Germany and China, it's clear that the climate crisis is not some distant threat that we can ignore.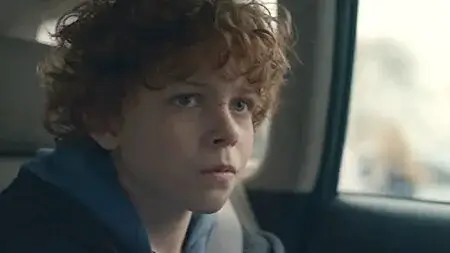 The show's creators have made a conscious decision to set the story in the not-too-distant future, to highlight the fact that we still have time to act. As Scott Z. Burns noted, "We don't have until the end of the century." By depicting a world that is both familiar and yet profoundly changed by climate disruption, "Extrapolations" forces us to confront the reality of what could happen if we don't take action.
But the show is not just about scaring us into action. It's also a deeply human story about how people cope with a changing world. Rabbi Marshall Zucker, played by Daveed Diggs, is just one example of a character struggling to navigate the challenges of a world in flux. His efforts to save his synagogue and his community are both heroic and heartbreaking, and they remind us that the impacts of climate change will be experienced by everyone, regardless of their financial or societal standing.
Conclusion
'Extrapolations' is a timely and necessary addition to the media landscape, as it offers a powerful vision of the future that reminds us of the stakes of inaction on climate change. By exploring the personal and societal impacts of climate change in a nuanced and compelling way, the show has the potential to inspire action and mobilize viewers to take steps to mitigate the effects of climate change. As we confront the most pressing global crisis of our time, shows like 'Extrapolations' have an important role to play in shaping public attitudes and catalyzing collective action.