In the ever-evolving entertainment landscape, streaming platforms have become the cornerstone of our digital lives. They bring a treasure of gripping content to our fingertips. Among the prominent players in this realm, Hulu has come forth as a beloved destination for binging on diverse TV shows, movies, and original series. Meanwhile, Roku, the popular streaming device, has made its way into countless living rooms.
You've come to the right place if you wonder how to bring these two entertainment powerhouses together. This guide will walk you through the steps to get Hulu on Roku. By the end of it, you'll be ready to unlock the full potential of your Roku device and seamlessly stream Hulu's extensive library of content.
How to Get Hulu on Roku?
Here's a step-by-step guide to help you set up Hulu on your Roku device in the USA:
If you haven't already, visit Hulu's official website and sign up for a Hulu account. You can subscribe to Hulu alone or choose a bundle that includes Hulu, Disney+, and ESPN+.
Once you've subscribed to Hulu, turn on your Roku device and press the Home button on your remote. This will take you to the Roku Home Screen.
On the Roku Home Screen, navigate to the top menu and select "Streaming Channels."
Connect your Roku device to your television using an HDMI cable. Then, power on the Roku device using the AC adapter and insert batteries into the Roku remote.
Within the Roku Channel Store, locate the search function and click on it. Enter "Hulu" in the search bar and select the official Hulu app from the search results.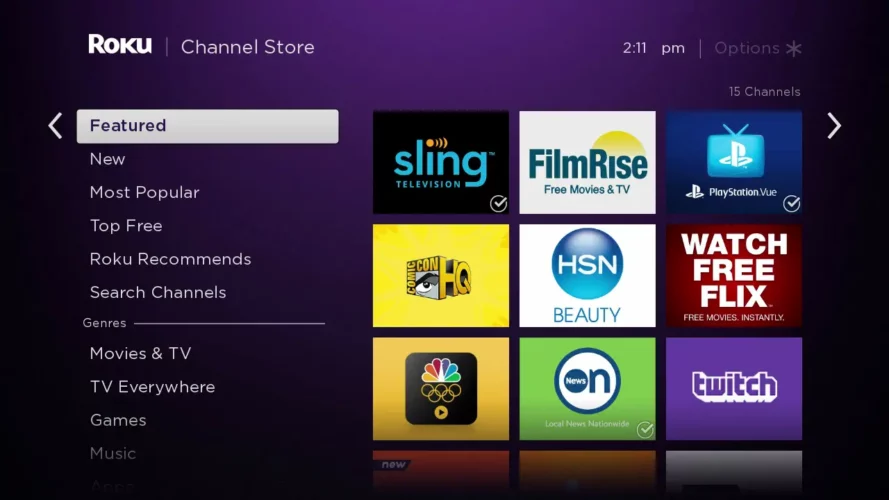 On the Hulu app page, select the "Add Channel" button. This will initiate downloading and installing the Hulu app on your device.
Once the installation is complete, return to your Roku Home Screen. You should now see the Hulu app among your installed channels.
Launch the Hulu app by highlighting it on the Roku Home Screen and pressing the OK button on your remote. This will open the Hulu sign-in page.
Enter your Hulu account credentials (email and password) on the sign-in page and select "Sign In" to access your Hulu account.
How to Watch Hulu on Roku Outside USA?
If you reside outside USA but want to access Hulu on Roku, there's a pretty simple way of doing that. Here's what you need to do!
Subscribe to a reliable VPN service like ExpressVPN and download the VPN app onto your device.
Open the VPN app and log in using your username and password.
Select a US server from the server list and connect to it.
Once the VPN connection is active, go to https://my.roku.com/signup to create a Roku account in the USA.
On the Roku account signup page, choose the United States as your country and enter a US zip code. You can find valid zip codes on the internet.
That's all you need to avail this combination from anywhere in the world. And yes, we're talking about countries like Romania, New Zealand, and others where Hulu is not officially available.
What Roku Devices Does Hulu Support?
While Hulu supports most devices, some may not be compatible with the streaming service. Here's a full list of what Roku devices it supports and doesn't.
| | |
| --- | --- |
| Roku Devices Hulu Supports | Roku Devices Hulu Doesn't Support |
| Roku 1 | Roku 2 XS model 3100X |
| Roku 2 | Roku HD model 2500X |
| Roku 3 | Roku LT model 2400X and 2450X |
| Roku 4 | Roku 2 HD models 3000X and 3050X |
| Roku LT (2700X) | Roku Streaming Stick models 3400X and 3420X |
| Roku Express | |
| Roku Express+ | |
| 4K Roku Ultra | |
| 4K Roku Ultra LT | |
| 4K Roku Premiere | |
| 4K Roku Premiere+ | |
| Roku Streaming Stick | |
| 4K Roku Streaming Stick+ | |
| Roku Smart Speaker | |
Which Devices Support Hulu on Roku?
Before you get Hulu on Roku, knowing which devices are supported and compatible with this duo is important. The following devices are all compatible. So, if you have them, you're in luck!
Nintendo Switch
Android Devices
Apple TV (3rd generation or later)
Mac and PC web browser Amazon
Amazon Fire Tablets
Apple iPhones and iPads
Xbox 360
Xbox One
Roku streaming devices
Chromecast
TiVo
LG TV
Samsung
Sony Blu-ray player
PlayStation 4
Why is Hulu not Working on Your Roku Device?
If you've installed the Hulu app on your device, but it's not working, there are a few possible reasons behind this. They could be:
Compatibility: Your Roku device may not be compatible with Hulu. In this case, you can try reinstalling the Hulu app and rebooting your device to see if it resolves the issue.
Software Update: Hulu's applications may have been recently updated, and they might only be compatible with the latest versions of Roku. Consider upgrading your device to ensure compatibility and enjoy uninterrupted Hulu streaming.
Geo-Restrictions: Hulu is primarily available in the United States. If you're trying to access Hulu from any other region outside the United States, geo-restrictions might prevent you from accessing the service on your device.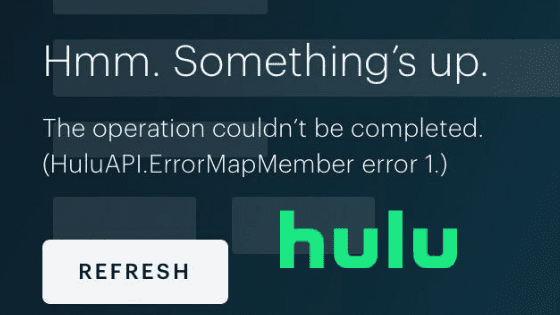 Try restarting your Roku device if you believe it's neither of these three issues. Alternatively, if your Roku is integrated into your TV, unplug it for approximately two minutes and then plug it back in. This should fix the problem.
What shows can you watch with Hulu on Roku?
Before getting Hulu on Roku, are you wondering what shows can you watch with this duo? You have numerous options to choose from, such as: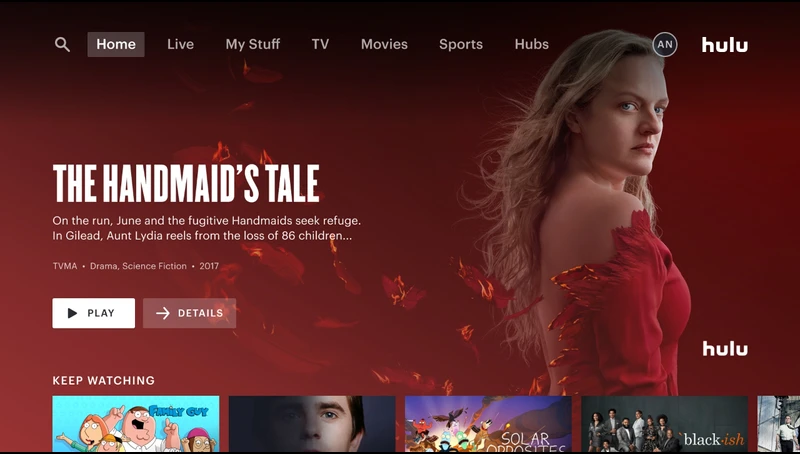 FAQs
Can you get Hulu through Roku?
If you already have a Roku account and own a compatible Roku device, you can pay for Hulu through Roku. To verify if Roku bills you, simply visit your Hulu Account page and check the Payment Information section, where your billing party will be listed.
Can I use Hulu without Roku?
Yes, you can use Hulu on its own. Having Roku to experience Hulu isn't necessary.
How much does Hulu cost a month on Roku?
The pricing options for Hulu are as follows: Hulu Basic, which includes ads, is priced at $7.99 per month. Meanwhile, Hulu Premium, offering an ad-free experience, is available for $14.99 per month.
Summing Up
Unlocking the power of Hulu on your Roku device opens up a world of entertainment possibilities. With our step-by-step guide, you can seamlessly set up the two and binge-watch your favorite shows and movies. Whether you're enjoying the ad-supported or ad-free version of Hulu, combining these two entertainment giants will surely elevate your streaming experience.
Remember to check the compatibility of your Roku device with Hulu, so you can ensure you have a supported model to enjoy uninterrupted streaming. Happy Streaming!