Former and current NBC's The Tonight Show Starring Jimmy Fallon employees allege the show's humorous, charming presenter has a "toxic" vibe off camera.
Rolling Stone met with two current and 14 former employees, ranging from film crew members to office personnel. They described The Tonight Show as a "pretty glum atmosphere" where they were belittled & intimidated by their bosses, including Fallon. Employees said they were afraid of Fallon's outbursts and his erratic behavior.
"It was like, if Jimmy is in a bad mood, everyone's day is f***," one former employee says. "People wouldn't joke around in the office, and they wouldn't stand around and talk to each other. It was very much like, focus on whatever it is that you have to do because Jimmy's in a bad mood, and if he sees that, he might fly off."
The late night show went on hiatus in May when the Writers Guild of America went on strike. However, Fallon along with Stephen Colbert, Jimmy Kimmel, Seth Meyers, and John Oliver launched a podcast Strike Force Five to help out-of-work staff members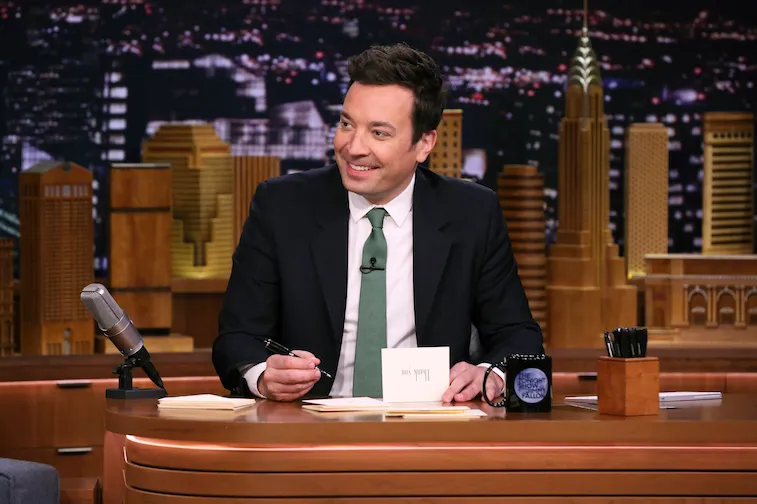 In response to the allegations, NBC released a statement, "We are incredibly proud of The Tonight Show, and providing a respectful working environment is a top priority. As in any workplace, we have had employees raise issues; those have been investigated and action has been taken where appropriate. As is always the case, we encourage employees who feel they have experienced or observed behavior inconsistent with our policies to report their concerns so that we may address them accordingly."
An employee spoke with People Magazine and says current employees feel "frustrated" by the accusations. "I know this sounds cliche and quite corny: he just really wants to make people happy and have a really creative, fun show," the staffer said. "He wants guests to leave happy and feel like they had a positive experience. He truly, genuinely feels that way."
The Tonight Show Starring Jimmy Fallon is available on NBC and Peacock.