Temptation Island India, the latest addition to the realm of reality TV on Jio Cinema, has been making waves since its announcement. As a spin-off of the popular international format, this show promises to bring a unique blend of drama, romance, and emotional challenges to Indian audiences. This article delves into the show's concept, its impact on the reality TV landscape in India, and Temptation Island India all episodes!
The Concept of Temptation Island
Temptation Island is a reality TV show format that originated in the USA and has been adapted in various countries. The show's premise involves several couples agreeing to live with a group of singles of the opposite sex, to test the strength of their relationships. It's a mix of emotional turmoil, romantic entanglements, and the human psyche's exploration under unusual circumstances.
Temptation Island India: A Fresh Take
Temptation Island India brings this intriguing concept to Indian audiences, with a cultural twist. Set to air on JioCinema, the show is accessible to a vast audience across the country and even to viewers in the USA through VPN services. Furthermore, the Indian adaptation is expected to resonate with the audience's sensibilities while maintaining the original format's essence.
What is the release date of Temptation Island India?
Temptation Island India premiered on November 3, 2023. The show airs every day at 8 PM IST, on Jio Cinema. Known for its intriguing premise, the series has sparked numerous language adaptations, captivating audiences with the timeless question of whether true love can conquer all obstacles. Get ready for a daily rendezvous with temptation and relationship challenges as the clock strikes 8 PM!
The Hosts and Experts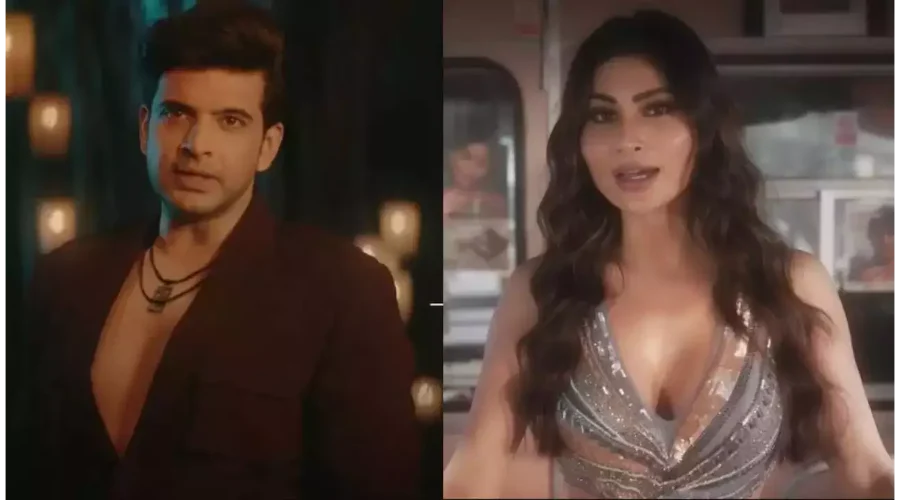 Leading the way as the host for the show is the esteemed Karan Kundrra. He is a widely recognized personality in the realm of Indian television. Moreover, he is set to bring a seasoned and familiar touch to the series. Enhancing the show's depth is the inclusion of Mouni Roy, a highly regarded actress. She takes on the role of a relationship expert. Moreover, her presence promises not only credibility but also a profound understanding of the emotional journeys undertaken by the couples as they navigate the challenges presented on the show.
Together, Karan Kundra and Mouni Roy contribute their expertise to elevate the viewing experience, making the show a compelling exploration of relationships under scrutiny.
The Contestants
Temptation Island India's cast includes a mix of diverse couples and attractive singles. Each participant brings their unique personalities and backgrounds to the show. Some of the notable contestants include Nikita Bhamidipati with Tayne Devilliers and Chetna Pandey with Nishank Swami. Furthermore, the show also features Elvish Yadav and Fukra Insaan. They are popular contestants from Bigg Boss OTT Season 2, adding more flavour to the mix.
Temptation Island India all episodes
Dive into the captivating world of Temptation Island India with its intriguing episode list. These episodes unfold the complex dynamics of relationships. Additionally, the show's first season takes viewers on a rollercoaster of emotions, from the Grand Premiere setting the stage to the shocking revelations of twisted love games and the heart-wrenching aftermath of the first break-up.
| Season 1 | Episode | Release Date |
| --- | --- | --- |
| S01 E01 | Grand Premiere | November 3 |
| S01 E02 | Did Niki Kiss Jad? | November 4 |
| S01 E03 | Abhishek's Laws Of Love! | November 5 |
| S01 E04 | Abhishek Ke Twisted Love Games! | November 6 |
| S01 E05 | Season Ka Pehla Break Up? | November 7 |
| S01 E06 | Shocking Secrets Ka Khulasa! | November 8 |
| S01 E07 | Spicy Secrets Aur Naughty Confessions! | November 9 |
| S01 E08 | Aaj Tootenge Dil, 1st Bonfire Night! | November 10 |
| S01 E09 | Ab girls ko mila bada shock! | November 11 |
| S01 E10 | Bonfire Night Ka Flashback Laya Naya Twist! | November 12 |
| S01 E11 | Elvish Ka Spicy Tadka, Khulegi Sabki Poll | November 13 |
| S01 E12 | Love Letters Se Hua Emotional Drama | November 14 |
| S01 E13 | Diwali Ka Big Dhamaka | November 15 |
The Setting and Format
Set in a picturesque location, the show provides the perfect backdrop for romance and drama to unfold. The format involves separating the couples and placing them with singles, creating an environment ripe for temptation. The show's progression sees these relationships being tested, with each episode bringing new challenges and revelations.
The Emotional Rollercoaster
Temptation Island India is more than just a reality show; it's an exploration of human emotions and relationships. The show delves into trust, loyalty, and the complexities of modern relationships. Moreover, it's a journey that not only tests the couples but also offers them insights into their own desires and choices. Furthermore, if you like reality shows like this one, you can also look forward to watch 'Temptation Island: Season 5' on USA Network outside USA, to have a lovey-dovey binging experience!
Viewer Engagement and Reaction
Promising an immersive experience, Temptation Island India boasts an interactive format and relatable content. This format is designed to deeply engage viewers. In the midst of the raising popularity of reality TV in India, this show distinguishes itself with a unique approach to unravelling the complexities of relationships. Moreover, the audience's response to the show is eagerly anticipated. It is expected to elicit a diverse mix of emotions including intrigue, empathy, and sheer entertainment.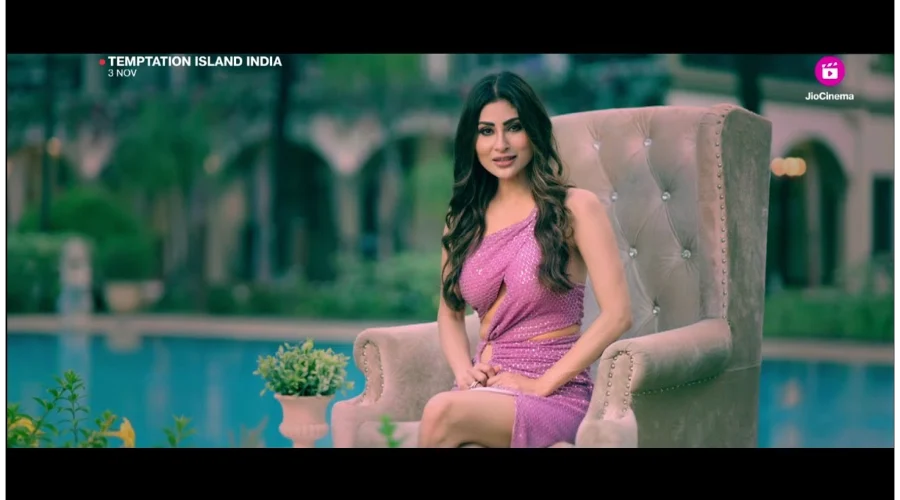 As Temptation Island India takes center stage, it heralds a transformative moment in the realm of Indian television. Introducing an innovative genre of reality TV, the show goes beyond conventional formats. It delves into a more profound and nuanced exploration of human relationships. In doing so, the show sets a precedent for future reality TV productions in India. Moreover, it paves the way for a new era of content that resonates with the evolving tastes of the Indian audience.
What's the wrap?
Temptation Island India is not just another reality show. It's a ground-breaking series that brings a new dimension to Indian television. With its unique concept, engaging hosts, diverse contestants, and emotional depth, the show is set to captivate audiences across the country and beyond. As you tune in to Temptation Island India all episodes, witness the drama and romance unfold, that will redefine the standards of reality TV in India.