Experience the immense popularity of Peacock TV, a leading streaming service that captivates a growing audience with its diverse selection of Peacock TV shows and movies, including iconic favorites like En Otra Piel, Barmageddon, and Inside with Jen Psaki. Additionally, Peacock's premium service also provides access to exciting sporting events and thrilling WWE matches.
However, occasional disruptions may occur, causing Peacock TV to not work on Roku devices. Thankfully, you can effortlessly resolve these issues by implementing straightforward troubleshooting techniques specific to your Roku device.
Most Common Issues
There are several common reasons why Peacock Premium may encounter issues on Roku TV:
Outdated app: If you're experiencing problems with Peacock, it could be due to an outdated app version. Ensure that you have downloaded the latest version of the Peacock app.
Slow internet: Slow internet speeds can lead to buffering or a frozen screen while streaming on Peacock. Check your internet connection for any sluggishness.
Network connection problems: Peacock may not function smoothly if there are issues with your home network or internet connection.
Technical issues: Technical glitches within Peacock can cause the application to crash, freeze, or fail to load properly. You may encounter the "Everybody stay calm, Peacock isn't loading" screen.
Account problems: If there are problems with your Peacock account, such as invalid login information, it can affect the app's functionality.
Roku system software issues: Peacock might not work correctly if your Roku device is running outdated software or lacks the latest system upgrades.
Compatibility problems: Incompatibility between Peacock and your Roku device can lead to functionality issues.
Quick Solutions: 10 Easy Fixes for Peacock Not Working on Roku TV
If you're experiencing difficulties and are unsure about the cause, try the following troubleshooting steps to resolve the problem:
Verify Peacock TV Server Status
If you encounter the message "Everybody stay calm. Peacock isn't loading." while streaming Peacock TV, it could indicate that the server is temporarily offline. To check for any reported server issues, visit Peacock's official Twitter account and stay updated on the latest streaming-related announcements.
Perform a Power Reset on your Roku TV
When experiencing issues with your Roku device, performing a Power Reset can often resolve the problem without much effort. Here's a step-by-step guide:
Disconnect the power cable from your Roku TV and wait for 60 seconds.
After the specified time, reconnect the power cord to the wall socket.
Allow your TV to reset, and then launch Peacock Premium on your Roku device.
Everything should now function properly. You can also adjust your Peacock Premium or Peacock Free settings on Roku using this method.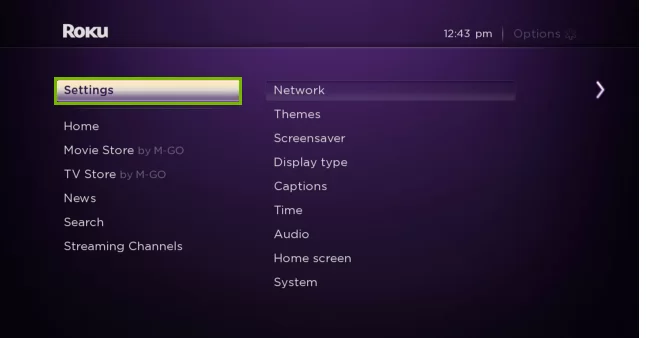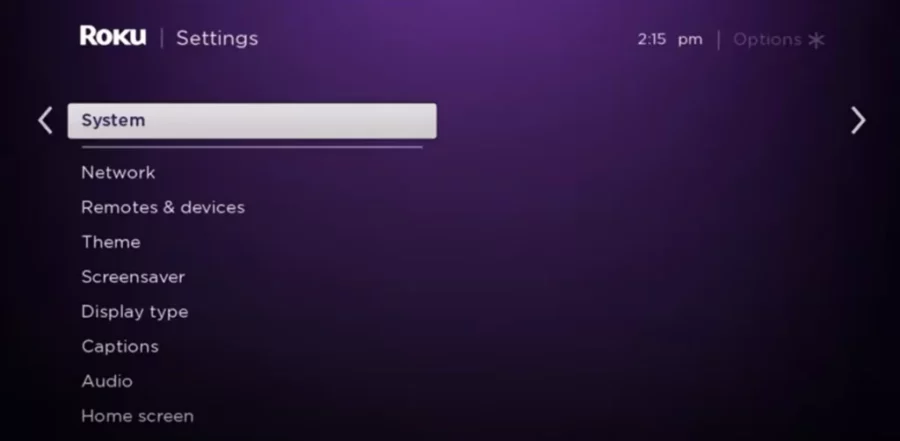 Perform a Router or Modem Reset
Resetting your network or modem can help resolve issues when Peacock is not functioning properly. Follow these steps:
Disconnect the power cord from your modem or router and wait for 60 seconds.
Reconnect the power cord to the device.
Power on the modem or router and connect your Roku device to the Wi-Fi network.
Finally, open Peacock TV and check if the problem has been resolved.
Verify Your Internet Connection and Speed
Ensure that you access Peacock from a secure device. Connecting to an unprotected internet connection while streaming Peacock on Roku can pose additional risks. As Peacock is a geo-restricted website, using a VPN is necessary to access Peacock TV outside of the USA.
If you encounter issues with Peacock while using a VPN, there are alternative solutions you can explore. It's important to note that Peacock TV on Roku requires a minimum internet speed of 7 Mbps for HD streaming. If you experience any problems, check your network speed and consider contacting your service provider for assistance.
Clear Cache and Data on Your Roku TV Device
To resolve potential issues with Peacock Premium not working on Roku TV due to accumulated cache and data, it is recommended to clear them by following these steps:
Press the Home button on your Roku remote five times.
Press the Up arrow button once.
With your Roku remote, press and hold the Rewind button twice.
Select Fast Forward and press the button.
Reinstalling Peacock TV: A Solution for App Issues on Roku
If you're experiencing app glitches on your device, reinstalling Peacock TV can often resolve the issue, making you feel like a tech wizard. Here's how you can reinstall Peacock on your Roku:
On your Roku TV, go to the applications area.
Locate the Peacock TV app on your Roku device and delete it.
Take a short break for a few minutes.
Reinstall the Peacock TV app on your Roku.
Once the app is installed, log into your account and start enjoying Peacock Premium on your Roku.
Keep the Peacock App Up to date: Ensuring Smooth Performance
If you're encountering issues with the Peacock app on your device, it might be time to address those persistent "Update your app" notifications. To resolve this, follow these steps on your Roku device:
Visit the Google Play Store on your Roku device.
Search for the Peacock app using the search bar.
If an update is available, click on the update link located below the Peacock app icon.
Allow the update to complete, ensuring that you have the latest version of the Peacock app installed.
Perform a Factory Reset on Your Roku TV Device
In case all other troubleshooting steps have been unsuccessful, a complete software reinstallation might be necessary. If clearing the cache and data didn't resolve the issue with Peacock TV, you may need to reinstall the app. Here's how you can perform a factory reset on your Roku TV device:
Press the Home button on your remote to access the Home screen of your Roku device.
Using the directional pad on your remote, scroll down and select "Settings," then press the OK button to confirm.
Within the Settings menu, navigate to the "System" submenu and select "Advanced system settings" using the directional pad.
From the options presented, choose "Factory reset."
A caution message will appear on the screen to confirm your decision to proceed with the factory reset. Select "Factory reset" once again to confirm.
The factory reset procedure will now initiate, which may take a few minutes to complete.
Your device will restart and display the Roku logo.
Follow the on-screen instructions to configure your Roku TV device again.
Potential Issues: Fixes and Troubleshooting Tips
Factors Leading to Potential Issues with Peacock Premium on Roku TV.
Log In Peacock TV Issue
If you're unable to log in to your Peacock TV account on your device, it's likely due to entering incorrect credentials. Here's how you can fix this issue:
Check Account Credentials
Ensure that you enter your login credentials accurately. Double-check for any uppercase or lowercase errors in your password and verify that you've entered the correct email address. Additionally, check if you have reached the device limit set for your account before attempting to sign in.
Verify Peacock TV Premium Validity
Sometimes, delays in receiving expiration messages for your premium subscription can cause login issues on Peacock TV. To address this, navigate to your account settings and verify the validity of your subscription. If your subscription is active, consider trying other troubleshooting methods if the issue persists.
Peacock TV Freezes During Streaming
Another frustrating issue that may arise while streaming Peacock TV is a frozen screen. This can occur due to temporary glitches in both the app and your Roku device. Here's a quick fix:
Reboot the Peacock TV App
Close the Peacock TV app on your Roku device.
Turn off your TV for approximately one minute and then turn it back on.
Launch the Peacock TV app again.
After rebooting, check if Peacock TV is functioning properly on your Roku device.
Restart the Roku Device:
From the Home screen, navigate to the Settings option.
Select the System option from the menu.
Choose the System restart and Restart option on the screen.
Your Roku device will restart, resolving temporary errors.
Now, verify if Peacock TV on your Roku device is working smoothly without any frozen screen issues.
Excessive Buffering on Peacock TV
Buffering for an extended period is a common error encountered on various streaming services, including Peacock TV. This issue can be attributed to either a weak internet connection or server problems. To fix these issues follow these steps:
Restart your WiFi Router:
Unplug the power cable from your router.
Wait for 60 seconds.
Plug the router's power cable back into the wall socket.
Turn on your router and wait for another 60 seconds.
Connect your Roku device to the WiFi.
Open the Peacock TV app and check if the buffering issue has been resolved.
Check for Server Outages:
If your internet connection is not the cause of the problem, verify if the Peacock TV server is experiencing any outages. If the server is down, no troubleshooting steps will fix the issue, and you'll need to wait for the Peacock TV service technicians to resolve the server problem. You can check for server status updates by using third-party websites like Downdetector or visiting Peacock's social media pages.
Peacock TV Crashes
The issue of Peacock TV crashing has been reported by numerous users. This problem can occur due to various factors, including server issues, software bugs, or temporary errors within the app or device. It's worth noting that crashes may also be caused by server outages. Fix the crashing error, you can try the following troubleshooting steps:
Clear Cache and Data on Roku:
Cache files can sometimes become corrupted, leading to issues with Peacock TV. To resolve crashing and other problems, clear the cache on your Roku device:
Press the Home button on your Roku remote five times.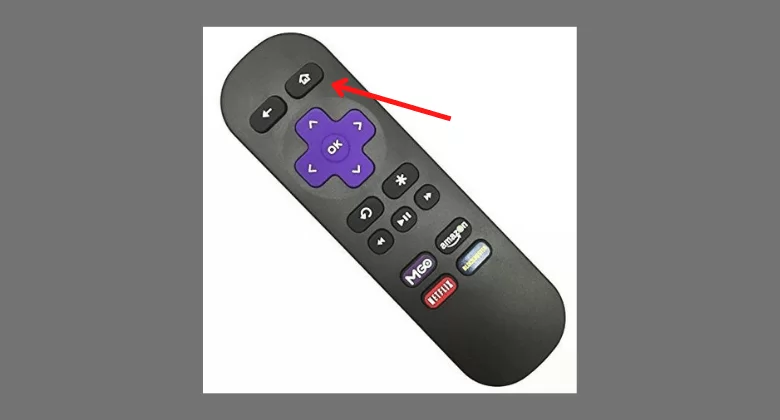 Press the Up arrow button once.
Press the Rewind button twice.
Press the Fast Forward button twice.
Wait a few seconds for the cache to clear and your Roku device to restart.
After clearing the cache, check if the app is functioning properly.
Update Peacock TV App:
An outdated app version can cause various troubles. To address not working errors, crashes, and loading issues, update the Peacock TV app:
On the Channels section, highlight the Peacock TV app.
Press the * (Asterisk) button on your Roku remote.
Select the "Check for updates" option.
If an update is available, your Roku device will update the Peacock TV app to the latest version.
Update Your Roku Device:
Keeping your Roku device updated is essential for smooth streaming. Outdated Roku devices can cause performance issues both within and outside streaming channel apps:
Press the Home button on your remote.
Scroll down and select the Settings option.
Choose the System tab from the menu.
Select System Update, then click Check Now.
Your Roku device will check for updates and install the latest firmware.
After updating Roku, open the Peacock TV app to check if it's working properly.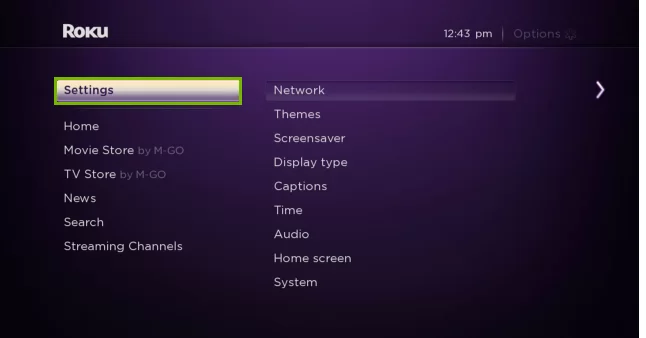 Uninstall and Reinstall Peacock TV:
If the above steps don't resolve the crashing error, it may indicate a problem with the app itself. Uninstalling and reinstalling Peacock TV can help:
On the home screen, highlight the Peacock TV app.
Press the * (Asterisk) button on your Roku remote.
Select the "Remove channel" option from the pop-up menu.
Confirm the removal.
Restart your Roku device and go to the Streaming channels option.
Select the Search channels option and type "Peacock TV" in the search bar.
Choose the app from the search results and select Add channel.
Log in with your credentials and check if Peacock TV is working properly.
These troubleshooting steps should help resolve common issues with Peacock TV on Roku devices. If you encounter other problems, consider reaching out to Peacock TV tech support or the Roku help center for further assistance.
Conclusion
Encountering issues with Peacock on your Roku TV can be frustrating, but with the right troubleshooting steps, most problems can be resolved. By following the tips mentioned in this guide, such as closing and restarting the app, ensuring a strong internet connection, clearing cache and data, and considering app or device resets, you can increase the chances of getting Peacock working smoothly on your Roku TV.
Remember to explore Peacock TV's pricing and plans, including the option for a free trial, to enhance your streaming experience.