Netflix has recently released a four-part docu-series titled The Hunt for Veerappan, which explores the life and crimes of one of India's most infamous outlaws, Koose Muniswamy Veerappan.
The Hunt for Veerappan is a compelling and captivating docu-series that offers a rare glimpse into the mind and motives of one of the most notorious criminals in Indian history. It also raises questions about the ethical and legal dilemmas that arise in the pursuit of justice and the protection of wildlife.
Where To Watch The Hunt for Veerappan
To enjoy The Hunt for Veerappan, viewers can access it by signing up for a Netflix account. By subscribing to Netflix, you'll gain access to a wide range of content spanning various genres and languages, brought to you by different movie and television studios. Additionally, you can also enjoy a selection of mobile games within the Netflix platform.
Netflix offers three subscription plans:
Basic Plan ($7.99/month): This plan lets you watch films, and TV shows, and play mobile games without any ads. You can stream content in HD quality on one device at a time.
Standard Plan ($9.99/month): With this plan, you receive all the benefits of the Basic Plan, including ad-free viewing and mobile games. Moreover, you can stream content on two devices simultaneously in Full HD quality.
Premium Plan ($14.99/month): The Premium Plan encompasses everything from the Basic and Standard plans, ensuring ad-free content and access to mobile games. You can stream on up to six devices at the same time, enjoying Ultra HD quality content.
Official Synopsis

A poacher who conquered the jungles of South India and became the subject of the biggest manhunt of India

IMDb
Unveiling the Shadows: Embarking on 'The Hunt for Veerappan
Veerappan operated as a poacher, smuggler, and outlaw in South India's forests. He began with his uncle's criminal activities, later joining a gang of poachers at 18. He's known for killing over 120 people, poaching thousands of elephants, and trafficking sandalwood and ivory.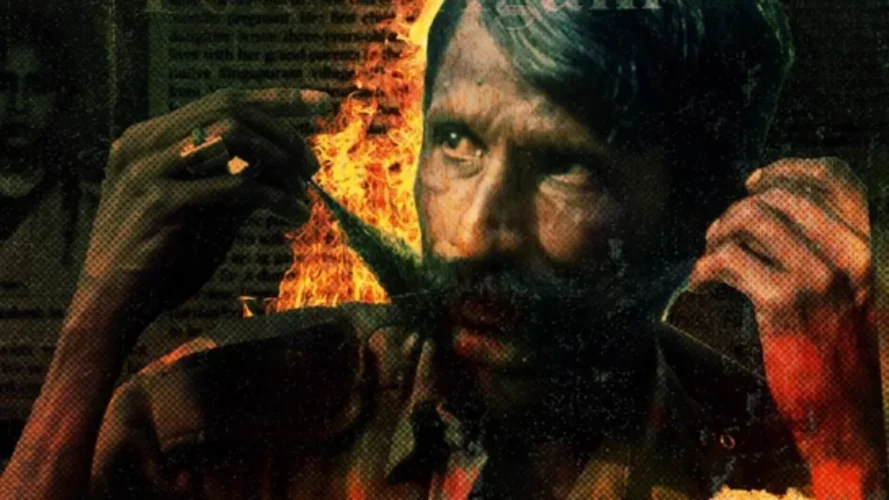 Veerappan targeted police and forest officials, earning a reputation for violence. He kidnapped and killed officers, gaining infamy. In 2000, he made headlines by kidnapping a famous actor, Rajkumar, and holding him for 108 days. He also abducted police and others, demanding ransom. Interestingly, some locals saw him as a 'savior' for aiding them. Captured in the late 1980s, he escaped, initiating India's lengthiest manhunt.
Through the Episode Guide of 'The Hunt for Veerappan
| | |
| --- | --- |
| Episode | Release Date |
| Episode 1 | 4 August 2023 |
| Episode | TBA |
| Episode | TBA |
| Episode | TBA |
The Impact and Acclaim of The Hunt for Veerappan
| | |
| --- | --- |
| IMDb | 8.8 |
| Rotten Tomatoes | N/A |
The Early Years of Veerappan
From a Tamil family, Veerappan grew up in Gopinatham, Kollegal, Coimbatore District (formerly Madras State). He married Muthulakshmi in 1990, who chose him due to his 'fame and mustache.' They had two daughters: Vidya Rani (born 1990) and Prabha (born 1993).
Decoding the Dark Tapestry of Veerappan's Criminal Exploits
The Hunt Of Veerappan dives into his dark history. It all began as he joined his uncle Saalvai Gounder in illegal activities, poaching elephants for their tusks and trafficking sandalwood and ivory. Over twenty-five years, Veerappan and his fellow poachers were responsible for the deaths of nearly 3,000 elephants, marking just the beginning of his criminal journey.
At just 17, he committed his first murder, and in 1972, he faced his first encounter with the police. Despite arrests, he continued to eliminate those who opposed his illegal deeds, including police officers, forest officials, and informants.
A pivotal moment occurred in 1987 when he took the life of Chidambaram, a forest officer in Sathyamangalam Taluka. This incident drew the Indian Government's attention, but the situation escalated further when he killed senior IFS officer Pandillapalli Srinivas in 1991. Veerappan's trail of terror persisted, exploiting political instability to evade authorities across state lines.
The Palar Blast Case
Veerappan adopted a ruthless approach, targeting anyone he suspected of being a police informant. This led him to murder a Bandari individual under the same suspicion. In response, a team of 41 police officers and forestry officials gathered in Mettur to investigate the case. To eliminate this threat, the bandit orchestrated a blast at Palar, near Malai Mahadeswara Hills (now in Chamarajanagar District, Karnataka), resulting in the tragic deaths of 22 team members. This event marked Veerappan's most significant mass killing.
The Capture of Veerappan
With a history of police killings, the STF adopted a proactive approach against Veerappan's gang. They successfully apprehended most of his associates, shrinking his gang to just five members.
Additionally, they engaged with Gopinatham villagers, offering a reward of INR 5 crore for information leading to Veerappan's arrest. In a significant move, Veerappan's wife, Muthulakshmi, was also taken into custody in 1993.
Unleashing the Thrills: Get a Glimpse of 'The Hunt for Veerappan' in this Gripping Trailer!
A newly released teaser for a TV series provides a glimpse into the story of Veerappan. The series will focus on his rise to infamy as the target of India's longest and most expensive manhunt. The teaser features a haunting soundtrack and highlights the staggering toll of over 119 lives taken by Veerappan and his gang.
It also includes an archival clip of former Home Minister LK Advani discussing Veerappan. The series aims to shed light on the poacher's transformation into a sort of 'Robin Hood' figure in India, who provided financial support to local villagers.
Mark Your Calendars: The Jungle Awaits – 'The Hunt for Veerappan' Arrives
Mark your calendars for an intriguing journey into the life and legacy of India's notorious outlaw, as the Netflix docu-series The Hunt for Veerappan is set to make its premiere on August 4, 2023.
Conclusion
In a riveting blend of true crime and historical drama, The Hunt for Veerappan on Netflix promises to captivate audiences with its portrayal of the legendary outlaw's tumultuous life. Veerappan's reign as a poacher, smuggler, and bandit has left an indelible mark on Indian history, sparking fear, intrigue, and a complex legacy.