Dipping your toes in the streaming world can be a game-changer for avid movie and TV show enthusiasts. Making the right choice for a long-term subscription can sometimes feel daunting, but a lifesaving solution is testing the waters with a free trial. And when it comes to exploring the vast entertainment universe offered by BINGE, the streaming giant has you covered with their irresistible BINGE free trial.
Why commit blindly when you can experience the magic of BINGE firsthand? This trial allows you to explore enthralling movies and binge-worthy TV shows, all without any strings attached. So, if you're wondering how to enjoy the BINGE free trial, let us walk you through it.
How do I get a BINGE free trial?
Signing up for a BINGE free trial is fairly simple. All you have to do is follow these steps one after another, and you'll be done in under 5 minutes!
Step 1
Visit the BINGE website and keep an eye out for the enticing "New to BINGE? Try us free." button. Click on it to kick-start your journey.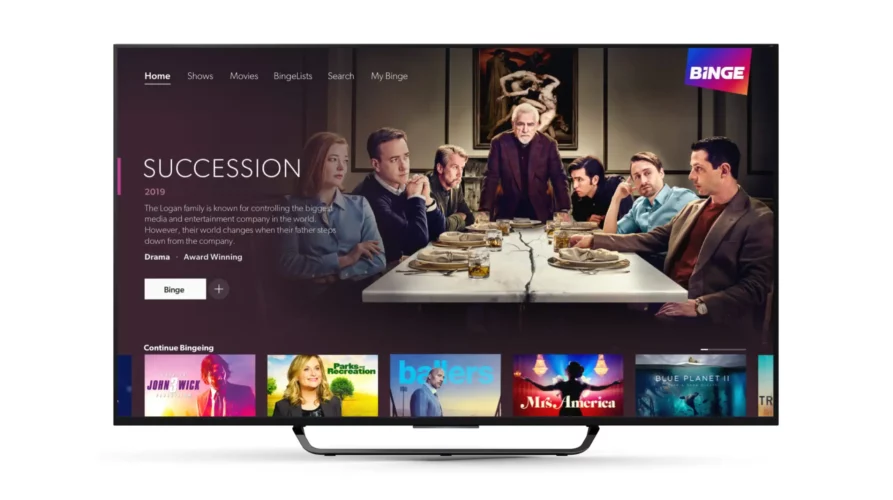 Step 2
It's time to select the perfect BINGE Subscription Plan that suits your preferences. Take a moment to research and compare the available options, considering factors like streaming quality and the number of simultaneous streams allowed. Once you've made your decision, click the "Continue" button to proceed.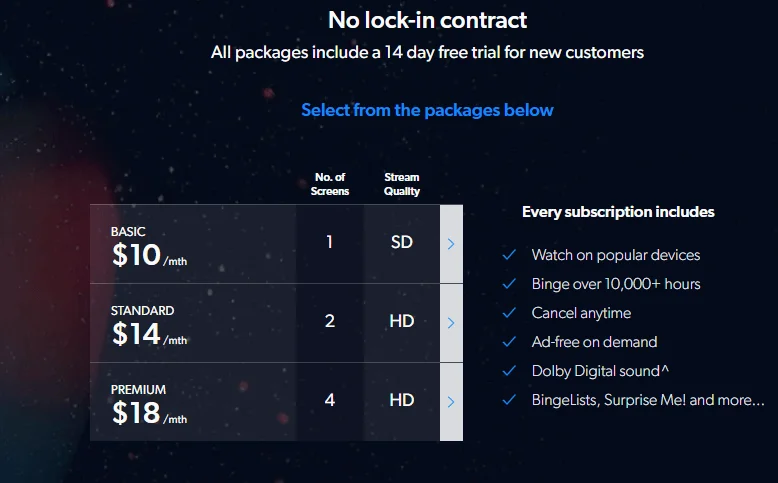 Step 3
Creating a Streamotion account is the next step. Streamotion is the company behind BINGE and other popular streaming services like Flash News. You're all set if you already have an account with any of these services.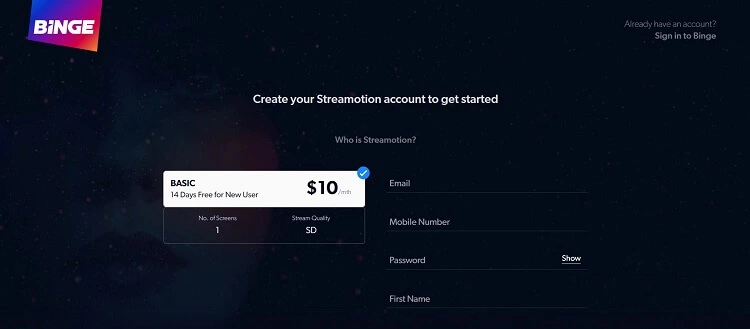 But if you don't fill in your email address, password, name, mobile number, and birth year to set up your account. After entering the required details, click the "Agree and continue" button to proceed.
Step 4
Prepare to verify your mobile number. A code will be sent to the mobile number you provided during registration. Enter the code in the designated area to proceed. This step will then lead you to enter your credit card details, although rest assured, you won't be charged immediately.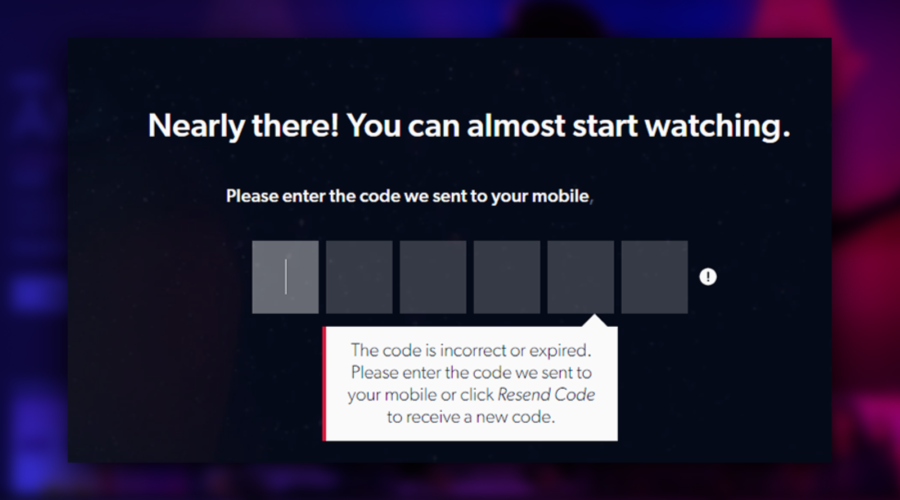 Instead, you'll see the date when your free trial ends, and the first payment will be deducted from your account. If you happen to possess a gift card, this is where you can enter the relevant information.
Step 5
Before finalizing your subscription, take a moment to review the terms and conditions, privacy policy, and data collection policy. Ensure that everything aligns with your preferences and values.
If you're satisfied, click the enticing "Start Subscription Now" button, and get ready to unlock a world of captivating entertainment.
Step 6
Once you've completed the subscription process, you're ready to begin your BINGE experience. To get started, log in to the BINGE website and use the login details you selected to access the BINGE website during the registration process.
Then, enter your email address and password, and voila! You're ready to explore the vast world of BINGE's content library.
You can easily download the BINGE app if you prefer to enjoy your favorite movies and TV shows on your mobile device or tablet. Head to your device's app store, search for and install the BINGE app. Once the installation is complete, open the app and log in using the credentials you set up earlier.
What can you watch with the BINGE free trial?
With the BINGE free trial, you gain unrestricted access to an extensive range of content for the entire 14-day period. You'll be amazed by the diverse selection of movies, TV shows, live channels, and documentaries at your fingertips.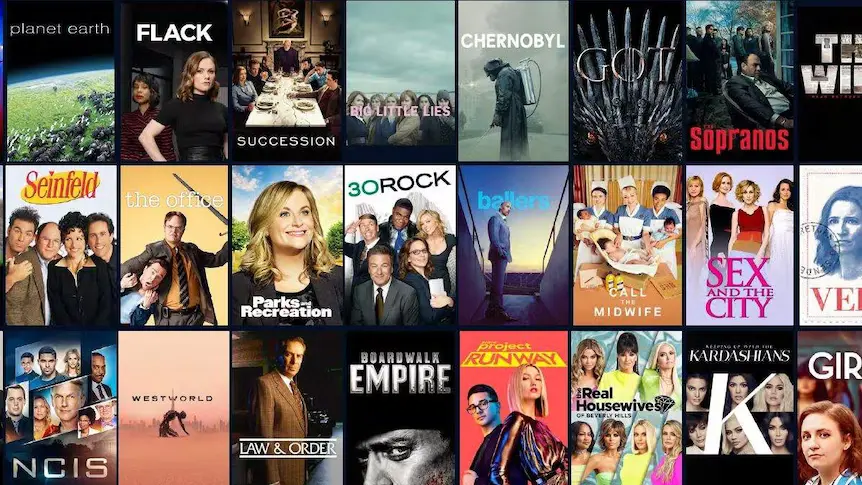 During your free trial, you can indulge in iconic series such as the entire Game of Thrones saga and the beloved Friends series, including the highly anticipated Friends: The Reunion, Chernobyl, Sex and The City, Gossip Girl, The Walking Dead, etc. You can also immerse yourself in the gripping series finales of Succession and Barry.
But that's not all! BINGE offers an array of movies to satisfy your cinematic cravings. From the latest blockbuster hits like Orphan: First Kill, Fast and Furious, The Woman King, and Smile, you'll find a selection that caters to every taste.
What features does the BINGE free trial offer?
When you sign up for a BINGE free trial, you gain access to an extensive library of films, TV shows, documentaries, and all the remarkable app features, just like other paying customers. Here's what awaits you!
Endless hours of entertainment
Bask yourself in a vast selection of content, totaling over 10,000 hours of gripping viewing pleasure. Whether you prefer standard or high definition, BINGE has you covered with various options.
Immersive sound experience
With BINGE, you can indulge in the immersive audio quality of Dolby Digital format. Get ready to be swept away by the cinematic soundscapes and audio details that bring your favorite shows and movies to life.
Seamless device compatibility
Enjoy the convenience and flexibility of streaming BINGE on various devices. Whether you prefer to watch on your smartphone, tablet, Chromecast, Apple TV, or other supported devices, BINGE ensures you can access your favorite content whenever and wherever you desire.
Freedom to cancel anytime
Should you decide that BINGE isn't the right fit for you, you have the freedom to cancel your subscription at any moment. BINGE provides its users with complete control over their streaming experience.
Can I renew a BINGE free trial?
Unfortunately, BINGE free trials do not automatically renew. However, rest assured that you can terminate your membership at any time. The cancellation process is as straightforward and speedy as the initial sign-up process.
If you wish to cancel your subscription, simply login to the BINGE website and navigate to your account settings. You'll find a prominent button in the settings menu to cancel your subscription. Just click on it, and you'll be on your way to ending your BINGE membership.
To ensure you don't miss the deadline, it's a good idea to set a reminder for the 13th day of your free trial. This way, you'll have ample time to evaluate your options and make an informed decision before any charges occur.
It's important to note that if you continue using the BINGE free trial beyond the 15th day after signing up, you will be charged according to the cost of the subscription plan you have selected.
FAQs
Is there a catch to BINGE free trial?
No, there are no hidden surprises or obligations, and you can cancel your BINGE subscription whenever you wish. The cancellation process is as effortless and swift as the initial sign-up process.
Is there a BINGE free trial for 30 days?
No, the BINGE free trial is only for two weeks.
Is BINGE worth it?
Yes, BINGE is definitely worth it. The streaming giant has a library that features extremely famous shows, movies, and Live TV. Plus, you can always utilize the BINGE free trial before making your decision.
Summing Up
So, that's how you can unlock a world of limitless entertainment with the BINGE free trial. Following the simple steps outlined in this guide, you can undertake a journey through an extensive library of movies, TV shows, documentaries, and more. Experience the thrill of exploring new releases, indulging in beloved classics, and discovering hidden gems—all at no cost.