On Sunday, April 17, American Idol season 20 will unveil its Top 20 in its final pre-taped competition episode. The following day, on Monday, April 18, the show will broadcast the Top 14 contestants LIVE. To prepare for the upcoming live competition, I have compiled a list of my top 10 American Idol 2022 performances. These are the performances that have captivated me and compelled me to rewatch them repeatedly. 
It's worth noting that this list does not necessarily reflect the 10 best vocal performances in American Idol season 20. The list consists of performances that have personally resonated with me the most. Additionally, I have included performances from each round and categorized them accordingly. I hope you enjoy this list of best American Idol performances in 2022 as we eagerly anticipate the live shows!
Audition
Cadence Baker – "I'm Your Baby Tonight"
This audition was simply one of the best American Idol performances of 2022. While it's not vocally flawless and there are a few instances where the singer goes flat, her tonal quality is absolutely outstanding. Her tone resembles the soulful pop stylings of Tori Kelly and Alessia Cara. Moreover, her father's guitar accompaniment creates a jazzy and stripped-back ambiance for her rendition of Whitney Houston's song, giving me goosebumps.
This performance sets the stage for Cadence's promising journey in the competition. Katy Perry commented that most people who take on the song should "see themselves out the door," but Cadence's version was "amazing." Luke Bryan even predicted that she has the potential to be in the top 10.
Elli Rowe – "Give You Blue"
I have a particular fondness for subtle and artistic performances. This is the reason why I was drawn to singers like Ashley Hess and Julia Gargano during their respective American Idol journeys. Elli Rowe delivered the most underrated audition of this season. It made it all the more frustrating that she received no airtime in Hollywood. She performed Allen Stone's "Give You Blue," which Stone himself recently received the jury vote for in the American Song Contest.
Right from the first note, Rowe exuded her musical artistry and talent. She delivered each note with precision and purpose without overdoing it. Lionel Richie provided one of the most memorable quotes of the season, describing Rowe as the epitome of the phrase "melody is king," and that when infused with simplicity, it creates a magical substance.
Sage – Untitled Original
I was torn between including Sage's showstopper "I Hate This" or her audition but ultimately decided to go with the latter. Although it was a montage, I believe it showcased the best vocal performance of this season. Sage's tone was as smooth as butter and infused with a wealth of emotion.
Her sound had a touch of 70s style that was incredibly refreshing. As a lover of throwback music, I hope to see more of her artistry in the future. During the audition, Katy Perry drew comparisons between Sage and legendary singers Diana Krall and Joss Stone.
Morgan Gruber – "Can't Be Loved"
I have dubbed Morgan Gruber as the "most-robbed contestant of Season 20", and in her audition, she performed a gritty Elle King number that truly impressed me. While I was also considering her performance of "Anyone," it was too brief, and I ultimately opted for her audition instead. Hailing from Fombell, Pennsylvania, this teenage singer possessed a quivery vibrato and an impressive level of maturity that made her a standout performer throughout the season.
Her audition was characterized by raspy vocals and a raw talent that captivated the judges, including Katy Perry. She remarked after her genre challenge that she should have been one of the contestants sitting in the balcony. Strangely, despite the glowing reception from the judges in her audition and subsequent Hollywood rounds, her showstopper performance was not aired in American Idol season 20.
Genre challenge
Fritz Hager – "Unsteady"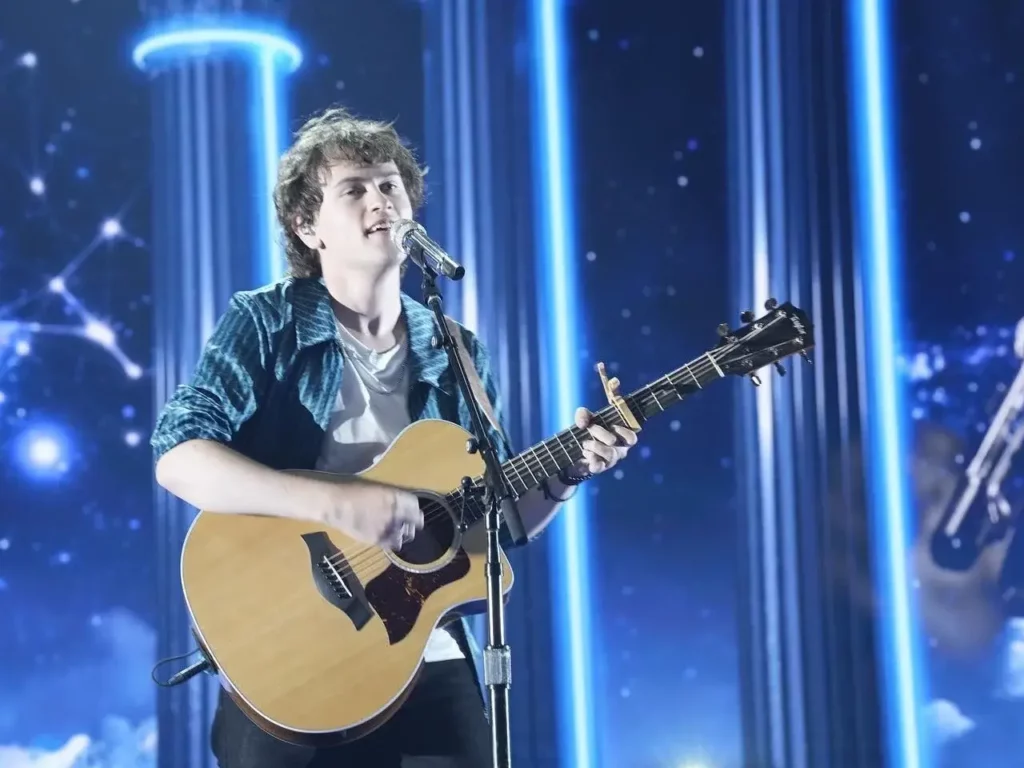 Fritz's initial audition was lackluster, as it was previewed and received a rejection from judge Luke due to shaky vocals. However, his first appearance in Hollywood week featured his most impressive vocal performance to date. While he has delivered emotive performances since then, it is his take on the X Ambassadors hit that continues to stand out to me.
Fritz's rendition was dynamic and showcased his range, as he arranged the song in a manner that truly highlighted his potential. He has since built upon this performance and emerged as a leading contestant in the competition. The judges were clearly impressed, with Katy Perry exclaiming, "Wow, that was a big surprise!"
Nicolina Bozzo – "Everything I Wanted"
Nicolina has undoubtedly been the most heavily promoted contestant this season. This is likely due to her impressive level of consistency as a performer. Like, Grace Kinstler, she possesses a dynamic stage presence and fearlessly goes for it, even if that means occasionally missing a note. However, her remarkable vocal range and talent often overshadow any minor missteps.
Nicolina's rendition of a typically subdued Billie Eilish song showcased her artistic flair, transforming it into a tour de force filled with impressive high notes, well-executed riffs and runs, and emotive vocal cracks that were intentional. This performance remains a personal favorite of mine, as it earned a standing ovation from the entire auditorium.
Show Stopper
Noah Thompson – "Stay"
Noah's how-stopping performance was one of the best of the season. It had to be a part of the top 10 American Idol 2022 performances. It was due in part to his unexpected choice of covering a soulful pop ballad and transforming it into a successful country tune. This performance marked the first moment where Noah's true vocal talent shone through. He truly excelled in delivering a memorable and impressive rendition.
The judges were particularly impressed with Noah's willingness to take risks, and his performance ultimately earned him a spot in the top 24.
HunterGirl – "Girl Going Nowhere"
Throughout the competition, HunterGirl has consistently delivered solid performances. However, this particular one showcased her star quality through her authentic country storytelling. She chose to sing a masterpiece from the talented singer-songwriter Ashley McBryde, showcasing her instinct for great storytelling.
Her showstopper felt like a concert performance. HunterGirl's voice was the most powerful and captivating out of all the singers. Her vocal ability shone throughout the entire performance, and Luke couldn't help but exclaim, "She's the best country singer I've ever heard!"
Top 24 in Hawaii
Emyrson Flora – "Angels Like You"
She is the breakout star of the top 24 and the youngest contestant in the competition. Emyrson also made it to my list of the top 10 American Idol 2022 performances. However, there is one performance of hers that I keep coming back to. It was a raw, emotionally charged rendition that showcased her unique tone and star potential. Although her vocals were not flawless, her exceptional talent, including angelic low notes and powerful, raspy belts, shone through.
She connected deeply with the song, and her authenticity was palpable. After this performance, Katy Perry even saw her as a possible American Idol winner.
Katyrah Love – "Blame It On The Boogie"
To conclude the list of top 10 American Idol 2022 performances, I have selected Katyrah's Top 24 performance. Despite not being a fan of the song choice, I must admit that she delivered a fantastic performance. She executed nearly every aspect of the song with precision and her infectious energy was captivating. Even with a subpar song choice, Katyrah managed to turn in one of the best Top 24 performances.
Her high notes, stage presence, and well-placed breakdown were all on point. All three judges gave her a standing ovation. Katy Perry acknowledged her singing abilities and commended her for incorporating the judges' feedback from Showstoppers. Overall, this was a natural and tasteful performance that showcased Katyrah's talent.
Wrap Up!
As American Idol season 20 comes to a close, it's clear that the talent and passion of this year's contestants were truly outstanding. From powerful ballads to energetic pop hits, the stage was filled with incredible performances that left us all in awe. Whether it was the undeniable vocal range of some of the singers or the emotional depth they brought to their performances, the performances were a treat to watch.