Get ready to be scared! The Pope's Exorcist, starring Russell Crowe, is an upcoming horror movie that will be released in the spring.
This thrilling new movie proves that horror movies are not just for the month of October, but can be enjoyed year-round. This is a great way to get in the Halloween spirit no matter what time of year!
The upcoming movie The Pope's Exorcist is based on the writings of Father Gabriele Amorth, the renowned Italian Catholic priest and exorcist. Starring Russell Crowe as Father Amorth, the film follows the priest as he investigates the possession of a young boy, only to discover a centuries-old secret the Vatican has desperately tried to keep hidden. Father Amorth founded the International Association of Exorcists, and is believed to have performed thousands of exorcisms during his lifetime.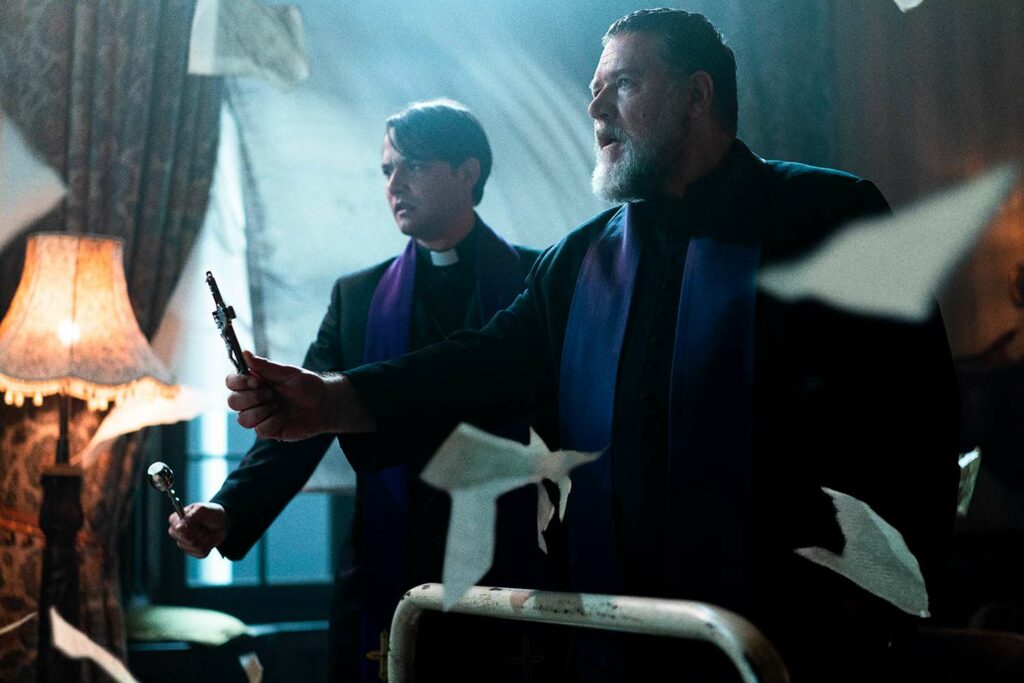 Here's the official synopsis:
"Inspired by the actual files of Father Gabriele Amorth, Chief Exorcist of the Vatican (Academy Award®-winner Russell Crowe), The Pope's Exorcist follows Amorth as he investigates a young boy's terrifying possession and ends up uncovering a centuries-old conspiracy the Vatican has desperately tried to keep hidden"
Are you ready for the supernatural thrills? Viewers can now get a glimpse of the dark forces at play in Julius Avery's The Pope's Exorcist with the release of the official trailer. Check out the trailer and prepare for intense supernatural action.

Audiences can look forward to the release of "Crowe" – the all-star cast of Daniel Zovatto, Alex Essoe, and Franco Nero in "The Pope's Exorcist" will be gracing the big screen come April 14, 2023. Prepare yourselves for a chilling horror or thrilling experience!