Are you ready to witness the celebrations of extravagant Indian weddings with a touch of complex cultures, traditions, and modern dilemmas? Well, Tara and Karan, the two famous wedding planners are coming back again to take you on a journey where dreams are woven into reality, and every moment, every emotion, is truly made in heaven. The show is available to stream on Prime Video. Let's dig deep into what Made In Heaven Prime Season 2 is all about!
Where to watch Made In Heaven Season 2?
Made In Heaven is an Indian web series that made its debut on March 8, 2019, on Amazon Prime Video. On July 6, 2023, the second season was announced by the creators, followed by the release of the trailer on August 1, 2023. The most anticipated series is set to hit the screens on August 10, 2023, and you can stream it on Amazon Prime Video. Moreover, you can check out the best Amazon Prime subscription packages to choose the bundles according to your needs and cancel the subscription whenever you want.
Also read: Best love shows on Amazon Prime
What is the Made in Heaven series all about?
Made in Heaven is a popular Indian web television series that navigates through the lives of two wedding planners, Tara Khanna and Karan Mehra, who operate a wedding planning agency called "Made in Heaven." The show focuses on the struggles of these two individuals and the challenges they face as wedding planners.
Moreover, the show delves deep into the complexities of Indian modern society and the complexities of its traditions and cultures. Made in Heaven is set against the background of extravagant Indian weddings and explores the lives of various people, their relationships, and aspirations.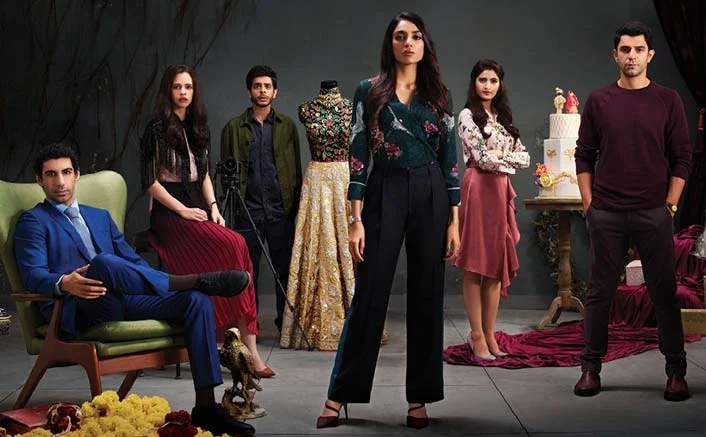 Each episode of this dazzling show brings on a new couple and their wedding, focusing on a diverse range of themes including social class, gender dynamics, sexuality, family dynamics, and societal norms. Tara and Karan navigate through this world of high-society weddings while struggling with their challenges. This makes the show a delicious blend of both personal and professional drama!
Also read: Prime Video India: Next Decade Belongs To Indian Stories
What happened in Made In Heaven Season 1?
In the first season of 'Made In Heaven,' Tara and Karan face various challenges at different weddings while also dealing with their problems. After a serious car accident, Naqvi is badly hurt, and Tara discovers that Adil is having a secret relationship with her. Even though Tara learns this, she decides to focus on saving Naqvi's life. When Adil comes to see Naqvi at the hospital, they both feel strong emotions, and Naqvi tells Adil that they can't be together anymore, creating a powerful and emotional moment in the story.
At the same time, Tara talks to Adil about their relationship and remembers how it began with lies. She says she intentionally got close to him at work to cause problems and end his engagement, so she could have a rich life. Now, she feels bad and thinks she's experiencing the results of her actions.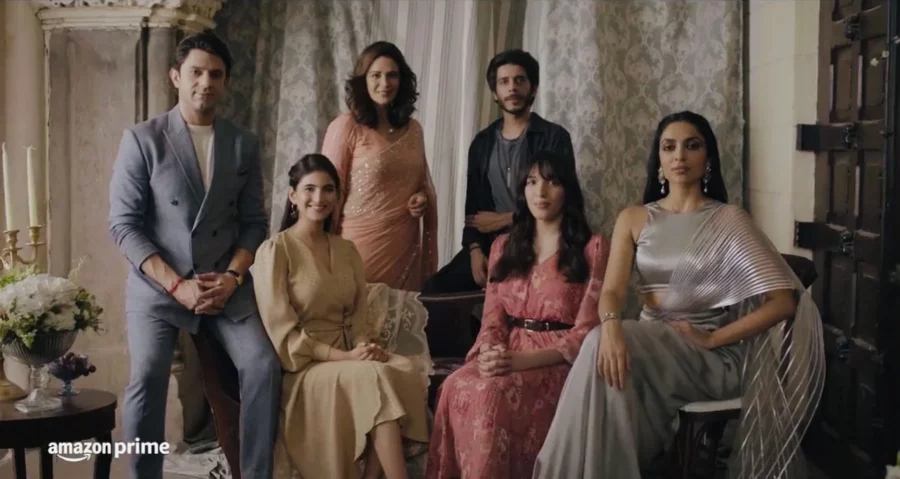 On the other hand, Karan's landlord secretly records him being romantic with his partner. When his wife finds out, the landlord lies and gets Karan arrested. In jail, a police officer treats Karan badly. Later, when Karan decides to take legal action against his landlord, a surprising truth comes out. The landlord admits that he's gay and has hidden this fact all his life.
Made in Heaven Season 1 cliffhanger
As the plot moves forward, Karan chooses to face his inner problems by getting in touch with an old friend, Vikrant Massey. This brings back memories of how he used to deny his true feelings. Shortly after, Tara and Karan are at their workplace when it's targeted by right-wing extremists who are against homosexuality. Even though it's tough, they connect and find joy in their past and decide to start anew with more determination.
Made in Heaven Season 2 release date
Made in Heaven Season 2 is set to release on August 10, 2023, on Amazon Prime Video, after a long anticipation of four years. There will be a total of 7 intriguing episodes, that will surely leave you craving for more! Subscribe to Amazon Prime Video today to binge on the show.
Also read: How to Watch 'Fifteen-Love' on Amazon Prime Video Outside USA
What is the plot of Made in Heaven Season 2?
Made in Heaven Season 2 is expected to pick up from where it left in Season 1, where Sobhita Dhulipala and Arjun Mathur will reprise their roles as Tara and Mehra. The new challenges and circumstances await them, both in their personal and professional lives, considering the consequences of the previous season.
In the newest season, there are new characters played by Vijay Raaz and Mona Singh. Vijay Raaz's character reminds Tara and Karan that their business isn't making money, while Mona Singh plays a confident auditor. As the season goes on, there's more tension as Tara and Karan argue about the company's future, all while dealing with their problems. Karan's mom wants him to get married, but he's hiding his true self as a gay man. On the other hand, Tara is dealing with the aftermath of breaking up with Jim Sarbh's character from the previous season.
Made in Heaven Season 2 cast
The character-driven Made in Heaven Series includes a dynamic cast, whose spectacular performances have made the show truly worth watching. The majority of the stars will reprise the roles that they played in season 1. Let's check out the list!
| | |
| --- | --- |
| Actor/Actress | Character |
| Sobhita Dhulipala | Tara Khanna |
| Arjun Mathur | Karana Mehra |
| Kalki Koechlin | Faiza Naqvi |
| Jim Sarbh | Adil Khanna |
| Shashank Arora | Kabir Basrai |
| Shivangi Raghuvanshi | Jasprit Kaur/Jazz |
| Neel Madhav | Arjun Mehra |
| Vijay Raaz | Jauhari |
| Natasha Singh | Shibani Bagchi |
| Vinay Pathak | Ramesh Gupta |
Is there a trailer for Made In Heaven Season 2?
The trailer of Made in Heaven Season 2 has taken over the internet. It continues from season 1, where Tara Khanna and Karan Mehra want to restart their wedding business. They're slowly figuring out the new business when unexpected problems show up. The show will also tell stories about five weddings that Tara and Karan plan, revealing that not all of these matches are truly perfect.
Creators' take on Made In Heaven Season 2
Made In Heaven Season 2 is directed by Alankrita Shrivastava, Neeraj Ghaywan, Nitya Mehra, Reema Kagti, and Zoya Akhtar. The co-producing credits go to Excel Media Excel Media & Entertainment and Tiger Baby.
Zoya Akhtar and Reema Kagti seem pretty confident about the latest installment and hope for the same love and appreciation that the show got in Made in Heaven Season 2. They stated:
"Made in Heaven reflects the lives of upscale modern India and is narrated through the eyes of two wedding planners, set against the backdrop of quintessential Indian weddings and recurring social prejudices. We hope that the latest one is received with as much love as the last"
In a nutshell!
This riveting journey with an engaging storyline, compelling characters, and thought-provoking themes is surely going to spellbind you. We hope that our insight about Made In Heaven Prime Season 2 has answered all your questions. So, what are you waiting for? Get your popcorn and take your seats as you dive into a journey full of secrets, love, hidden truths, and picture-perfect celebrations!