K-pop star Jin from the mega-band BTS begins with the military services.
Kim Seok-jin professionally known as Jin, intended to become a journalist, but changed her mind after seeing Kim Nam-gil in Queen Seondeok. He was discovered by the South Korean K-pop agency SM Entertainment while being a junior in high school, although he turned down the offer at the time. Kim attended Konkuk University and earned a degree in film studies, despite initially wanting to be an actor. Later, to pursue courses outside of music, he enrolled in graduate school at Hanyang Cyber University.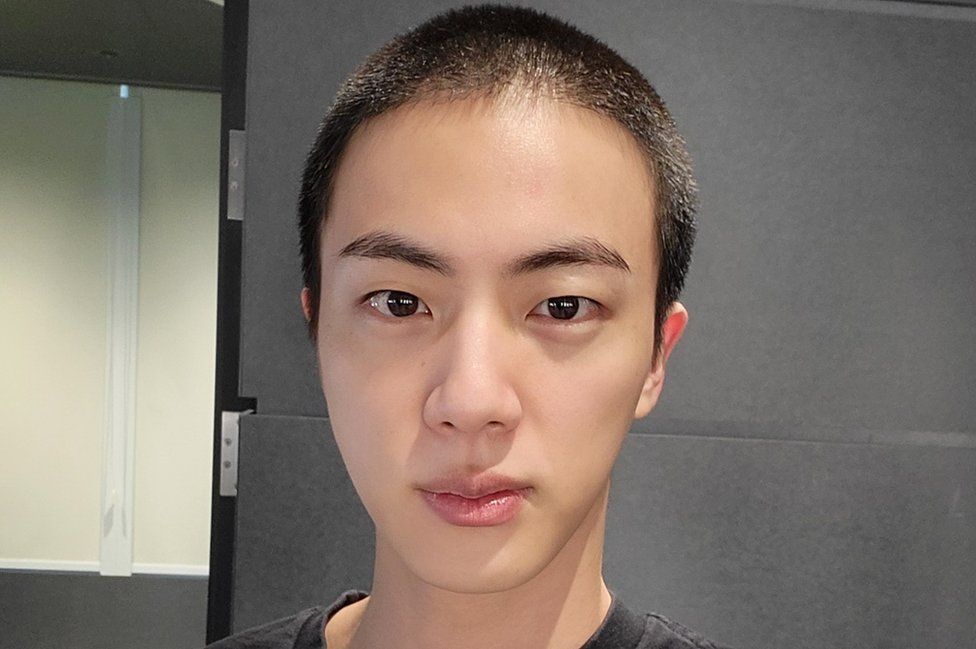 Jin shared the picture on Weverse of his new hair cut captioned, "It looks cuter than I expected." He will apparently be sent to a frontline unit after the five week boot camp. His many, devoted followers were thrown into a frenzy by this news.
He is the oldest member of the band. Thousands of fans has shown their concern towards the singer and share their thought on how much they will miss him and how eagerly they are waiting for his comeback.
Read more: 'Good Omens' season 2 Neil Gaiman released new images