The Season 1 conclusion of House of the Dragon included a horrible demise. It was revealed that the dramatic death sequence was staged with toys, according to director, Greg Yaitanes.
Director Greg Yaitanes discussed the scene in an interview with Vulture, describing how he got the stunning image of Vhagar's enormous shadow hovering over Luke and Arrax. Yaitanes clarified that the choreography for the dance involved two dragon toys, stated:
"The episode's cinematographer, Pepe Avila del Pino, and I would get together in the mornings over an English sausage roll and shoot on my iPhone me playing with my toys in pajamas, essentially."
Related: Ryan Condal says female lead writer was necessary for "House of the Dragon"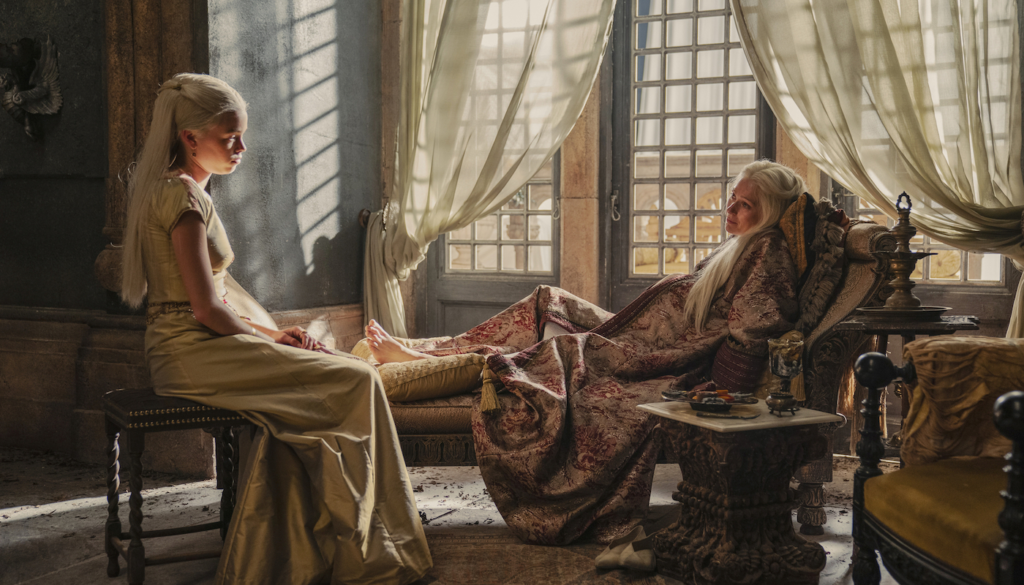 The following contains spoilers for House of the Dragon Season 1, Episode 10, "The Black Queen," which debuted Sunday, Oct. 23 on HBO
Yaitanes, who is also a co-executive producer on House of the Dragon, admitted that his favourite scene from the season finale was the one with the dragons. I was fixated on timing everything so that Vhagar would be silhouetted by the lightning and you could tell from a distance that it simply kept going. The shot, according to Yaitanes, was a tribute to the Star Destroyer from Star Wars.
Lucerys Velaryon and his dragon, Arrax, were murdered in one bite by Aemond's dragon, Vhagar, in the episode "The Black Queen." This moment marks a turning point in the House of the Dragon story since it eventually triggers the Dance of the Dragons civil war.
Also Read: 'Girls5eva' moves to Netflix from Peacock for Season 3
While Lucerys' death on the show appears to be accidental, Aemond Targaryen seems to intentionally kill his nephew in the book. Showrunner Ryan Condal explained that this deviation occurs as Westerosi historians may not accurately report the dragon chase that occurred on Storm's End.
"I don't think any of them could purport to know what was going on in Aemond's head," Condal said. Though Condal admitted that Aemond probably had no intentions of killing Lucerys, he still did a "horrible, dangerous thing."
Season 1 of House of the Dragon is available to stream in full on HBO Max.