In a casting announcement that has sent shockwaves through the world of superhero cinema, James Gunn, co-chief of DC Studios and the writer-director of Superman: Legacy, has officially chosen iconic supervillain, Lex Luthor. This decision marks a moment in the buildup to this superhero film, Superman: Legacy, as it solidifies the core cast of the film. Lets find out who is playing superman in superman legacy in more detail.
New Face Of Superman, Nicholas Hoult Superman!
As we all know that Henry Cavill will not return as Superman, however Hoult, previously rumored to be in the running for the titular role of Superman, has instead been handpicked by Gunn to portray Luthor, a character known for his bald head and unwavering obsession with bringing down the Last Son of Krypton. With this casting, Gunn has made a bold move that promises to breathe new life into the eternal struggle between Superman and his archnemesis.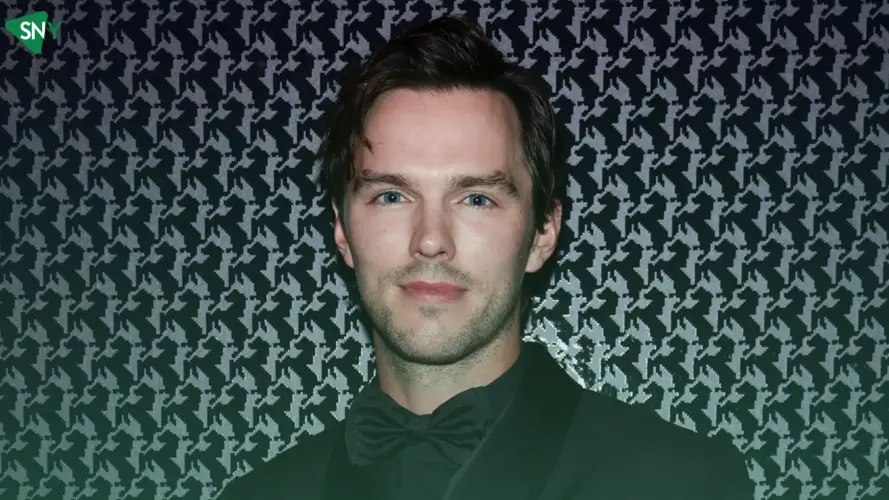 Also Jamie Dornan Auditioned for Superman in His Pajamas is also rumored recently. Joining Hoult in the cast are David Corenswet and Rachel Brosnahan, who are set to play the roles of Clark Kent and Lois Lane, respectively. This trio of talented actors is poised to deliver a fresh and compelling dynamic to the iconic characters of the Superman mythos.
You can watch Superman Movies in Order & or simply check out other series of Superman here: Superman and Lois Season 3, Superpowered: The DC Story
Nicholas Hoult's Impressive Portfolio
Nicholas Hoult, the actor selected to embody Lex Luthor, has been in high demand across the entertainment industry. In addition to his upcoming role in "Superman: Legacy," Hoult is set to star in Clint Eastwood's legal thriller, "Juror #2." Furthermore, he lends his voice to the beloved character Jon in the animated film "Garfield." To round off his impressive roster of projects, Hoult is part of Robert Eggers' production of Nosferatu, where he stars alongside Emma Corrin, Aaron Taylor-Johnson, and Bill Skarsgard.
Nicholas Hoult as Lex Luthor in Superman: Legacy is a significant development that adds an extra layer of intrigue and excitement to the superhero genre. With an exceptional cast and a visionary director at the helm, this film promises to be a milestone in the DC cinematic universe. As the countdown to its release continues, fans can only wait with bated breath to witness the clash of titans between Superman and Lex Luthor on the big screen.
A Cast Taking Shape Of Superman: Legacy
As the actors' strike that briefly shook the entertainment industry comes to an end, James Gunn has wasted no time in assembling a stellar ensemble for Superman: Legacy. Gunn recently confirmed on social media that María Gabriela de Faría has joined the cast as another formidable villain, the Engineer. This addition only serves to heighten the anticipation surrounding the film.
On the superhero side, Superman will have a formidable team by his side. Notable characters set to make their appearances include Green Lantern (Nathan Fillion), Hawkgirl (Isabela Merced), Mister Terrific (Edi Gathegi), and Metamorpho (Anthony Carrigan). This eclectic mix of heroes promises to provide thrilling and action-packed moments as they unite to defend the world against various threats.
A Pioneering Step in the DC Universe
"Superman: Legacy" holds a special place in the DC Studios' plans, as it marks the inaugural feature film in their relaunch of the DC universe in both film and television. The ambitious vision of James Gunn and co-chief Peter Safran, announced in January, is steadily taking shape as the film progresses. Fans and critics alike eagerly await the unveiling of this fresh chapter in the DC cinematic universe. Despite the challenges posed by the recent strikes, Gunn's production team has shown remarkable dedication and efficiency. As a result, "Superman: Legacy" remains on track for its originally scheduled release date of July 11, 2025. This commitment to the film's timeline only underscores the level of professionalism and determination driving this project.
Is Superman Legacy Animated
Superman: Legacy" is not an animated film but a live-action feature. This upcoming movie, set to release on July 11, 2025, is part of the DC Universe's cinematic offerings. While the title "Legacy" has been associated with the DC Animated Universe in the past, particularly in relation to "Superman: The Animated Series," the "Superman: Legacy" in question here is a separate, live-action project. It's directed by James Gunn and is part of a new phase in the DC Universe's film series
Final Thoughts
In "Superman: Legacy," the role of Superman/Clark Kent is portrayed by David Corenswet. This film, set for release on July 11, 2025, is part of a new direction for the DC Universe under the guidance of James Gunn. Corenswet takes over the iconic role, bringing a fresh face to the character of Superman. As for the film itself, "Superman: Legacy" is not an animated movie but a live-action feature, contributing to the evolving landscape of superhero cinema. The film promises to offer a unique take on the Superman saga, with a cast that includes Rachel Brosnahan as Lois Lane and Nicholas Hoult as Lex Luthor, among other.