In the world of superheroes, The Flash is one of the most beloved and iconic characters, known for his lightning-fast speed and his ability to fight crime and save the day. The Flash has been entertaining fans for decades. And now, with the release of season 9, fans are eagerly anticipating what's in store for the Scarlet Speedster and his allies. They are especially curious about the Flash cast.
Whether you're a die-hard fan or a newcomer to the world of The Flash, this article will give you all the information you need to know about the cast of The Flash season 9. From the heroes to the villains, I'll delve into the backgrounds and powers of Flash characters to help you understand the exciting new season. So buckle up, grab your lightning bolt, and get ready to explore the fast-paced world of The Flash!
The Flash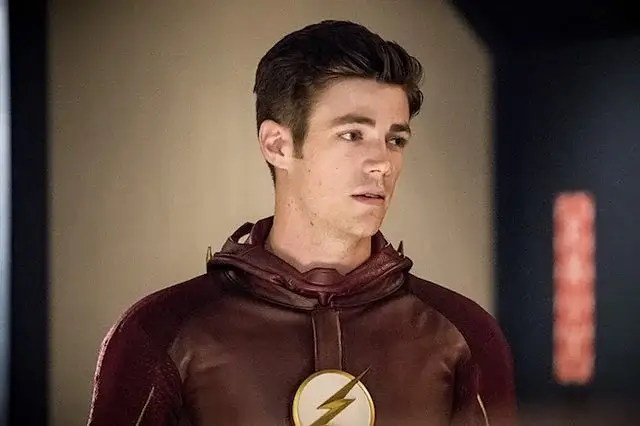 Barry Allen (Grant Gustin), also known as The Flash, is the central character of the series. He first appeared as a forensic scientist working for the Central City Police Department. And is introduced as a socially awkward but well-intentioned individual. He is struck by lightning and gains the power of superhuman speed.
As he adjusts to his newfound abilities, Barry becomes the protector of Central City, using his powers to stop criminals and prevent disasters. In season 8, Bary faced one of his greatest challenges when he encountered a mysterious new villain who possessed powers similar to his own: Reverse Flash.
Iris West-Allen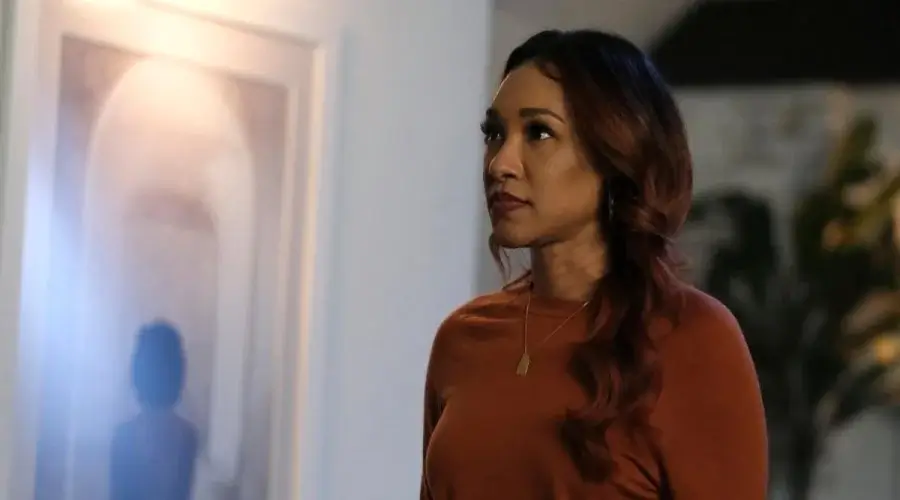 Iris West-Allen (Candice Patton) is Barry Allen's best friend and his wife. She is a determined journalist. Iris is driven to uncover the truth and is not afraid of any danger. In season 8, Iris is sent to the future.
There she learns that Central City has fallen into a dystopian state. And a mysterious villain rules the city. Determined to prevent this future from becoming a reality, Iris sets out on a mission to stop the villain and save her city. She got rid of this "time sickness" as Bary defeated Thawne.
Caitlin Snow/ Killer Frost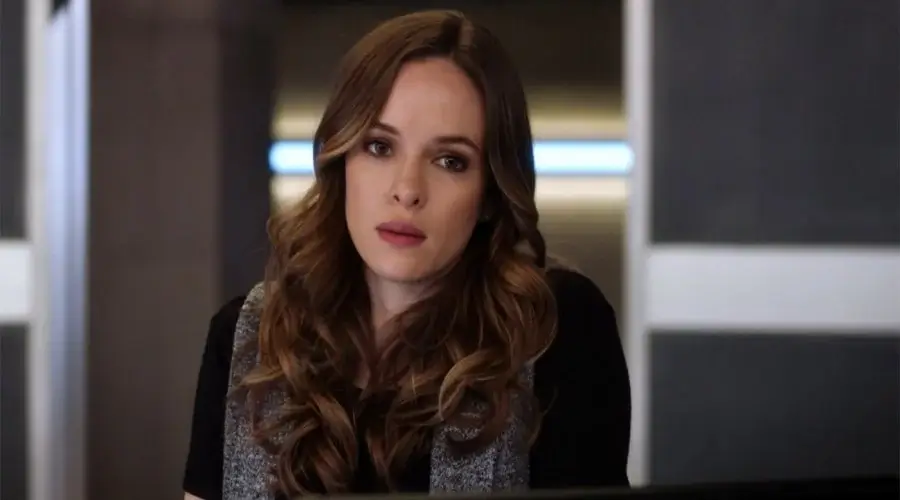 Caitlin Snow (Danielle Panabaker) is a talented scientist and a member of Team Flash. She initially gained her powers as a result of the S.T.A.R. Labs particle accelerator explosion and later learned to control her powers with the help of her friends. She has an alter ego, Killer Frost.
Frost is manipulative, cunning, and willing to do whatever it takes to achieve her goals. In the 8th season of The Flash, Killer Frost emerges as a formidable villain, causing trouble for Team Flash. However, in the end, Killer Frost sacrificed herself to save the world.
Joe West
Joe West (Jesse L. Martin) is the captain of the Central City Police Department. He was also the father of Iris and a fatherly figure for Bary. Bary's father was convicted because of a murder case. Therefore, Joe took care of Bary. In the 8th season of The Flash, Joe faces several challenges and obstacles in his role as a detective.
Eobard killed Joe, and Bary was accused of this murder. Joe might not be a part of the cast of The Flash in the next season. But Joe's death helped the team Flash with their next big mission, including Deathstorm's arrival in Central City.
Cecile Horton
Cecile (Danielle Nicolet) is a lawyer and the wife of Detective Joe West, who is one of the main characters in the show. She realizes that she has hypothetical psychic abilities, which she uses to help the team flash. She also specializes in dealing with metahuman cases.
As season 8 progresses, Cecile plays a key role in helping the Flash and his team solve various cases and defeat their enemies. She uses her powers to gather information and help the team, putting herself in danger on several occasions.
Allegra Gracia
Allegra Garcia (Kayla Compton) first appeared in season 6. She is a meta-human with the power to control and manipulate electromagnetic energy. She was a young journalist. And later got involved in Team Flash's investigations.
In season 8, Allegra grapples with the responsibility that comes with her powers and her newfound connection to Team Flash. By the end of the season, she had become an integral member of the team, using her powers to help protect Central City and the people she loves.
Chester P. Runk
Chester P. Runk (Brandon McKnight), a minor character, is the residential tech specialist at S.T.A.R. Labs. He replaced the position of Cisco as he moved away from Central City.
In season 8, he becomes more involved with Team Flash and shows his remarkable talents in the CCPD. He grew closer to Allegra as they worked together and spent a lot of time together.
Mark Blaine/Chillblaine
Mark (Jon Cor) was a scientist at Ivo Labs but later became a criminal. He was fired from the lab. Because he was using the lab's resources for his personal use. Mark was trying to enhance his own cryogenic technology. He had a rocky romantic relationship with Frost (the alter ego of Caitlin).
After this romantic venture, Mark decides to become a hero. In season 8, he started working with Team Flash. After Frost's death, he tries to resurrect her with the help of Caitlin.
The Return of Arrowverse Major Characters in The Flash
The Flash cast is not only limited to the old characters. But it will also mark the return of some major Arrowverse characters. The long-running Arrow spinoff, which debuted in 2014, will come to an end with The Flash season 9. The last series of episodes will also provide the CW with the chance to bring back past characters. Fans can see their favorite Arrowverse stars along with The Flash characters. According to the CW, five major characters from the Arrowverse will return, which include:
Batwoman
Batwoman (Javicia Leslie) is a superhero character in the DC Comics universe. Like Bary, she also devoted her life to being the protector of her people and Gotham City. She also has a team like a team Flash, which helps her in her fight against evil.
Batwoman was last seen on a mission to recover stolen weapons from the Batcave and fighting against iconic villains, which included the incarnation of the joker.
Wally West and Kid Flash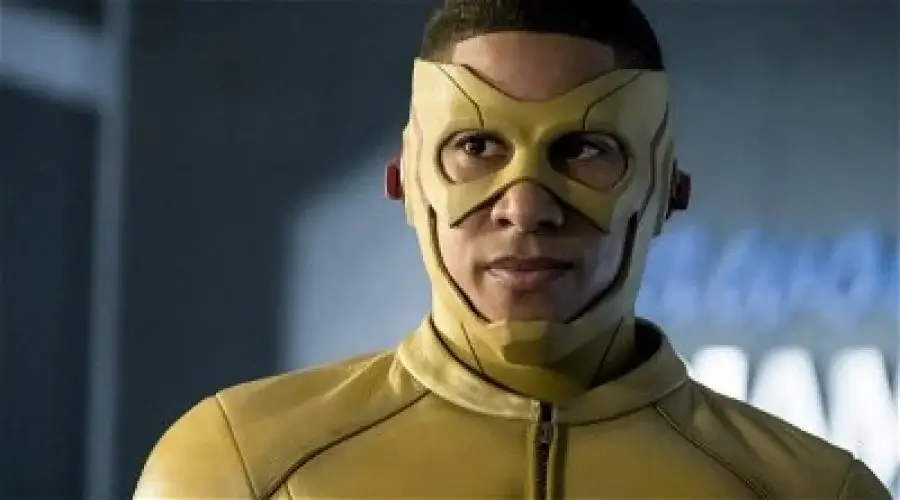 Wally West (Keiynan Lonsdale), also known as Kid Flash, is a superhero. He first appeared in The Flash series. He is the nephew of the original Flash, Barry Allen. And gains the power of super speed after being struck by the same lightning that gave Barry his powers.
Wally becomes a key member of Team Flash, working alongside Barry and other heroes to protect Central City and the world from various threats.
Nia Nal/Dreamer
She first appeared in Supergirl as a recurring character and later became a series regular. Nia (Nicola Maines) is a journalist who, after discovering she is an alien and has the power of dream telepathy, decides to use her abilities to help people and fight for justice.
She joins the team of heroes at the D.E.O. (Department of Extraordinary Operations) and becomes a valuable member of the team, using her powers to help them solve crimes and defeat their enemies. She will also be joining The Flash cast.
John Diggle/Spartan
Diggle (David Ramsey) is a former military veteran and bodyguard who becomes the trusted ally and confidant of Oliver Queen, the vigilante known as the Green Arrow. In addition to his work with Green Arrow, Diggle has also been a member of other superhero teams, including the Suicide Squad and the Justice League.
He is a fan favorite. Diggle is famous for his strong sense of honor, integrity, and loyalty. Last time he was seen gathering information about a mysterious box from a crashed spaceship,
Oliver Queen/Green Arrow
Oliver (Stephen Amell) is a billionaire playboy who got stranded on a remote island for five years. He returns home with a newfound sense of purpose and a mission to rid his city of corruption and crime. Using his archery skills, physical prowess, and strategic intelligence, Oliver battles against dangerous foes and seeks justice for the people of Star City.
During the Crisis on Infinite Earths crossover, Oliver sacrificed his life to save the multiverse, leaving behind an unquestionably magnificent legacy. It's unknown how he'll show up in Season 9 of The Flash. But if he appears, it will be an impactful event to remember.
Wrap Up!
From the iconic lead, Grant Gustin, to the new and exciting additions, The Flash cast is sure to captivate audiences with their dynamic performances and captivating storylines. With its action-packed plot twists, heart-racing action sequences, and heartfelt moments, the final season promises to be an exciting and memorable journey. Get ready, as these diverse Flash characters are sure to leave you on the edge of your seat.