Get ready for the final chapter of Sanditon, as the popular period drama is set to return with its third season on March 19, 2023 via PBS. The series, based on Jane Austen's unfinished novel of the same name, has captivated audiences with its romance, drama, and stunning cinematography. As we prepare for the new episodes, it's important to revisit the events that took place in the previous seasons and get an idea of what we can expect from the upcoming finale.
Is Georgiana's Mother Still Alive?
The second season of Sanditon saw Georgiana Lambe (Crystal Clarke) fall in love with Charles Lockhart (Alexander Vlahos), but his true intentions were revealed when she discovered that he was her late father's nephew. Lockhart had previously attempted to gain control of Georgiana's inheritance but failed, so he resorted to tricking her into marriage. However, Georgiana saw through his deceit and broke things off with him. Lockhart will be returning for season 3, but it's unlikely that he'll be welcomed in Sanditon. On the bright side, Georgiana learned that her mother, whom she thought had died during childbirth, was actually alive. She will likely search for her in the upcoming season. Despite the setbacks and heartbreaks, Georgiana is determined to find true love and happiness.
Charlotte's Engagement, But Not To Alexander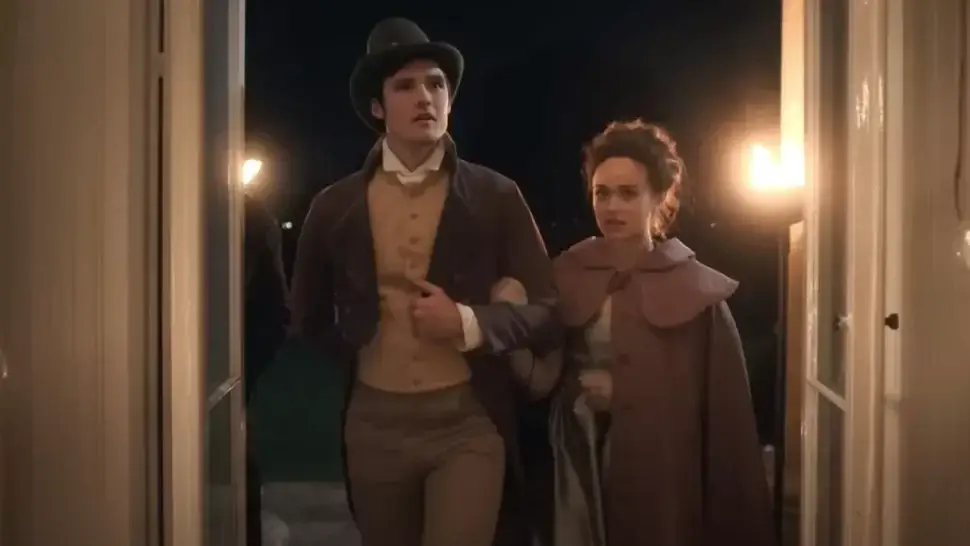 The second season of Sanditon came to a close with Charlotte Heywood (Rose Willams) getting engaged, but not to whom many expected. Widower Alexander Colbourne (Ben Lloyd-Hughes) abruptly ended things with her, leading Charlotte to return home and become engaged to local farmer Ralph Starling (Cai Brigden) per her father's wishes. Though Charlotte didn't seem entirely thrilled when breaking the news to her friends, she and Ralph will play a bigger role in season 3. Meanwhile, there's still hope for Charlotte and Colbourne as they're set to reunite, which will likely be an emotionally charged encounter. The finale's biggest surprise was Charlotte's engagement announcement at her sister's wedding, two months after she left Sanditon and gave up on finding a man who would propose after seeing she loved him. Despite Ralph seeming decent enough, viewers are left wondering if Charlotte is really over Alexander.
Charlotte Gets Fired By Alexander
The second season of the show saw Charlotte abandon her plans of getting married following Sidney's death and instead transition into the workforce. She became a governess for Alexander Colbourne, a mysterious man with a young daughter named Leo and a troubled niece named Augusta. The employer-employee relationship progressed from initial animosity to friendship to romance. In the season finale, they shared their second kiss and confessed their feelings for each other. However, Colonel Lennox, who had an affair with Alex's late wife resulting in Leo's birth, influenced Alex's decision that he wasn't good enough for Charlotte and terminated her employment, believing he was protecting her. Augusta advised him that firing Charlotte was a grave mistake, and he attempted to rehire her, but she politely declined the offer and returned to Willingden.
Alexander Departs with His Daughter and Niece
It is understandable that Alexander had messed up badly with Charlotte, and his actions to get her back only reinforced her belief that he only saw her as an employee. This was despite the fact that Charlotte had been the woman who had helped him get out of his emotional turmoil and provided assistance in his role as a father to his children. After Charlotte left, Alexander must have realized his mistakes, leading him to leave town with his children to start anew. Nevertheless, they will all return for the new episodes, setting the stage for more drama.
Conclusion
Sanditon has been a beloved series since its debut, and the upcoming third season promises to be a fitting conclusion to the story. With new faces and new stories, the show will continue to deliver the same captivating blend of romance and drama that has made it a fan favorite. Whether you're a long-time viewer or new to the series, the final season of Sanditon is sure to be a must-watch event, so mark your calendars for March 19, 2023, and get ready to return to the seaside town for one last adventure. Sanditon is available to stream on various platforms including Apple, Comcast, YouTube, Vudu, Verizon, and Google Play. However, it is not currently available on Netflix.